NPD: Darksiders II sold 247k copies in August, takes top software spot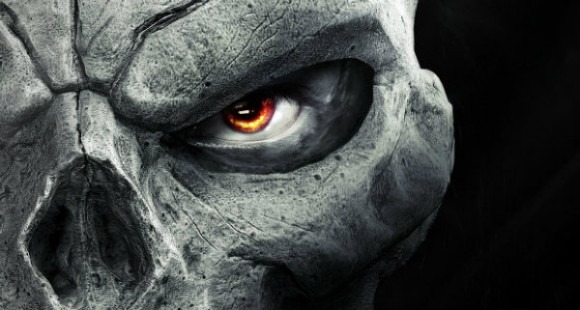 NPD has released its sales statistics for the US video game market in August, and Darksiders II has taken the software crown. That's in a month where every category tumbled year-over-year, with total software sales falling by a significant 20% to $515.6 million. The decline in software sales didn't sting as much, with that number only dropping 11% year-over-year before resting at $252.8 million for the month.
Hardware sales took the biggest hit, tumbling a whopping 39% to come in at $150.6 million. Looking at the software side of things, Darksiders II managed to take the top spot on the chart for the month, but NPD later confirmed to GamesIndustry International that the game only sold 247,000 copies in its first week and a half – Darksiders II was released in the US on August 14, and NPD's cutoff date for the month was August 25.
That has to be a bittersweet moment for struggling publisher THQ. On the one hand, it must be nice to see Darksiders II take the top spot, but it's almost certain that THQ was counting on more sales than Darksiders II managed to pull in. It may not be all doom and gloom though, as it's important to keep in mind that NPD's numbers don't figure in Steam or international sales. Wedbush analyst Michael Pachter says that worldwide sales of Darksiders II may have climbed as high 1 million by now, but also pointed out that THQ needs to sell in the area of 2 million copies to break even on the game.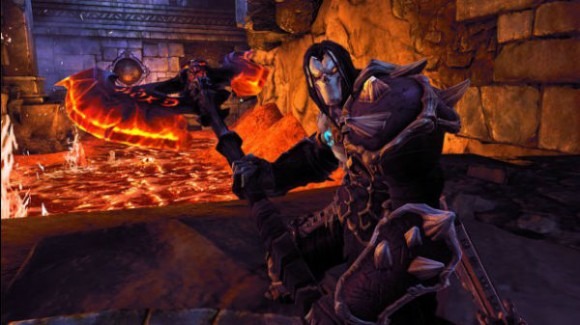 "I think that the sales are below what they had hoped for," Pachter said. "I presume it sold around 500,000 globally in the first two weeks (the NPD cutoff was Aug 25), so it's probably over 1 million now, but my understanding is that breakeven is greater than 2 million units, so it's not likely to get much higher than that." Pacher continued by saying that we should give Darksiders II another month to see if its sales improve. Have a look at the full NPD top 10 software list for the month of August:
1. Darksiders II (360, PS3, PC)
2. New Super Mario Bros. 2 (3DS)
3. Kingdom Hearts 3D: Dream Drop Distance (3DS)
4. NCAA Football 13 (360, PS3)
5. Lego Batman 2: DC Super Heroes (360, PS3, PC, Wii, DS, 3DS, Vita)
6. Sleeping Dogs (360, PS3)
7. Transformers: Fall of Cybertron (360, PS3)
8. Batman: Arkham City (360, PS3, PC)
9. Call of Duty: Black Ops (360, PS3, PC, Wii, DS)
10. The Amazing Spider-Man (360, PS3, Wii, DS, 3DS)
Sadly, if Darksiders II sales don't pick up, we may not see another release in the franchise. THQ has been struggling in a big way lately, and new president Jason Rubin has made it clear that he has no problem whatsoever cutting projects and franchises that aren't performing in line with company expectations. While it's great to see Darksiders II rank as the top-selling game for August, that may not be enough for a publisher that has no choice but to cut initiatives that aren't bringing in cold hard cash. Let's just hope that Darksiders II is more successful than these NPD numbers (and Pachter's analysis) lead us to believe.
[via GamesIndustry International]