NOX Audio Outs New Scout Headset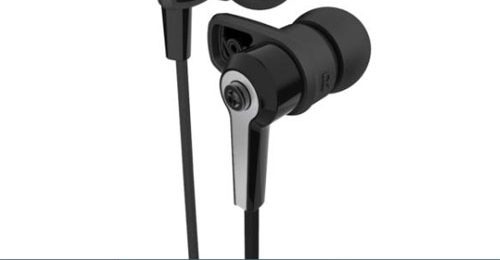 I have used NOX Audio headphones in the past and been impressed by the audio quality offered by the brand. The company has a new set of in-ear earphones that have launched called the Scout. The Scout headset is made with a balanced armature for superior bass and balanced mids and highs.
NOX is aiming the headphones at mobile gamers and music fans that want a set of headphones that delivers lots of bass without sacrificing vocal clarity. The headphones will work with the Nintendo DS, PSP, iPhone, iPod and just about anything else with a 3.5mm headphone port. The Scout headphones will also work with the Xbox and PS3 when used with the NOX Negotiator Optical Gaming Adapter.
The Scout has an omnidirecitonal mic for picking up sound and the cables are flat for good looks. The drivers inside the Scout are 6mm balanced units, the frequency response is 10Hz to 26Hz and the sensitivity is 107 dBSPL. They ship with a carry case and small, medium, and large ear cushions. The Scout headphones sell for $79.99 in black or white colors.