Now you can buy Fiat Chrysler cars on Amazon (if you're in Italy)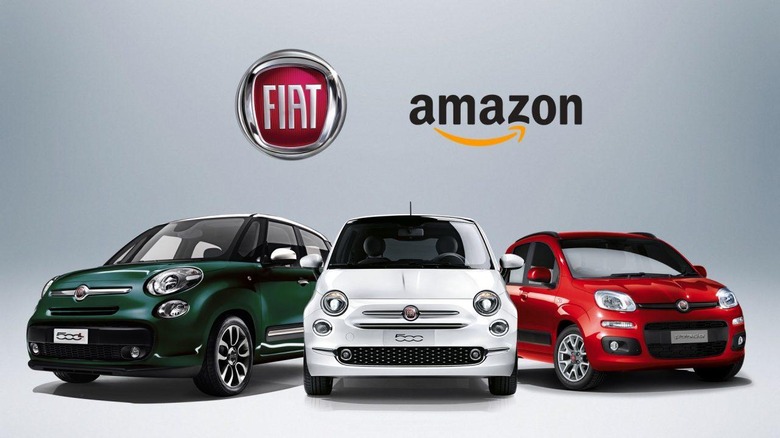 Fiat Chrysler and Amazon have joined forces to make online car sales through the latter's massive storefront a reality. The program will start small – only offering three different models initially – but the implications for the future of car sales are easy to see. Unfortunately, only folks living in Italy are getting the chance to take advantage of this new program.
The three models on offer are the Fiat Panda, 500, and 500L. The company assures that these selections weren't "random," but rather based on the fact that Fiat designed these cars to be "accessible to all." It also points out that the Panda was the best-selling car across Italy in 2013, so it seems that Fiat Chrysler is going with the safe bets for this initiative.
The process of buying a car doesn't precisely emulate the process of buying most other items online just yet. Once you've selected the car you want to buy, Amazon will contact you to set up an appointment with a nearby Fiat dealer. An associate from the dealer will then contact you, inviting you come in to finalize the sale and pick up your new car.
So, this doesn't change the game in the sense that it cuts dealerships out of the picture, but it does move one step closer to a future where we can purchase cars online and have them delivered to our door without ever leaving the house. With Fiat Chrysler offering special discounts for this promotion, it may attract a few buyers to Amazon when they otherwise would have carried out the entire sale with a dealership.
For now, there's no word on if this is a permanent partnership or a limited one. Also unknown is whether or not this could expand in the future to offer more Fiat Chrysler models or include other regions. We'll be sure to keep an eye on it though, because it's an exciting announcement despite the caveats that come with it.