Now There's A Domino's Pizza App For Your Chevrolet Dashboard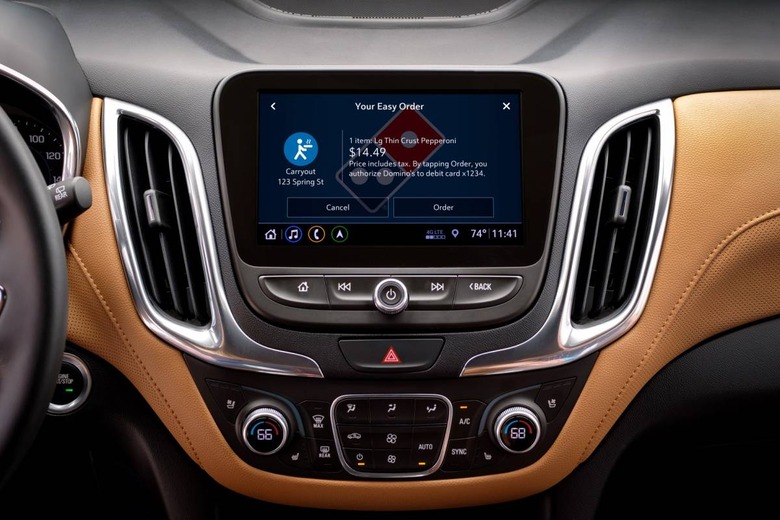 If you've ever sat in your car and thought "I wish I could be eating pizza right now" then get ready to have your mind blown. Chevrolet's touchscreen infotainment system in its recent cars is usually relied upon to control music and navigation, but with Domino's new app you'll also be able to order a pizza directly from the dashboard.
It uses the Chevrolet Marketplace system, the automaker's support for third-party apps through its infotainment platform. In the past, we've seen that used for paying for gas directly from the car rather than having to use the pump's card reader, which has both convenience and potential security advantages, as well as ordering ahead for your coffee.
Ordering pizza through the system, though, is brand new. The Domino's app will support both delivery and pickup, and it won't rely on you having your smartphone connected. That's because Chevy's infotainment system has its own 4G LTE data connection.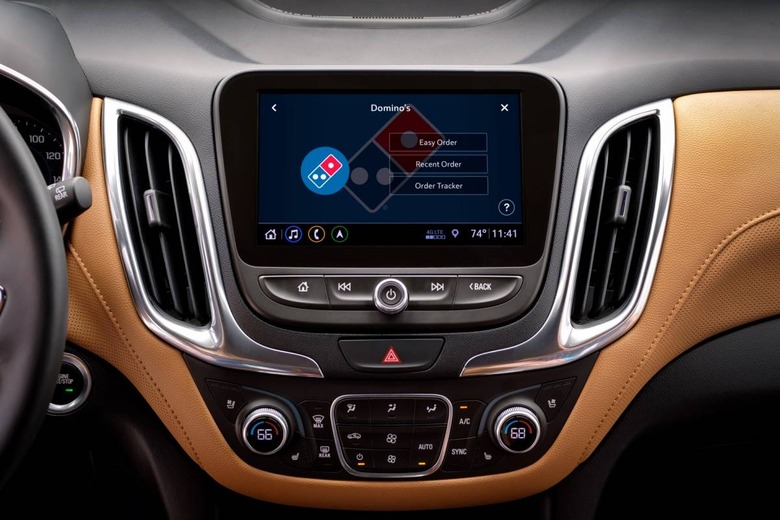 What you don't get is full access to the Domino's menu, and there's no way to build a custom pizza directly through the dashboard display. Instead, Domino's allows you to configure an "Easy Order" through your regular browser or the phone app. That default pizza can then be ordered through the car's app.
Alternatively – or if you haven't set up an "Easy Order" – you'll be able to access your recent orders through the touchscreen. The app will also use your preferred delivery address and preferred stores, again accessed through the profile set up on Domino's earlier. It'll also tap into the saved payment information there.
Unfortunately this does mean you can't have a pizza delivered right to you, wherever your car actually may be. Our dreams of a drone bringing over a fresh pie, swooping down, and dropping it through the sunroof when we're stuck in traffic will have to wait a little longer to come true.
Chevrolet Marketplace is supported on model year 2017 and newer Chevy vehicles, but also cars from Buick, GMC, and Cadillac. You'll need to install the free app through the infotainment screen if it's the first time you're trying to access it.