Now the Fossil Q Founder in Google Store is really for sale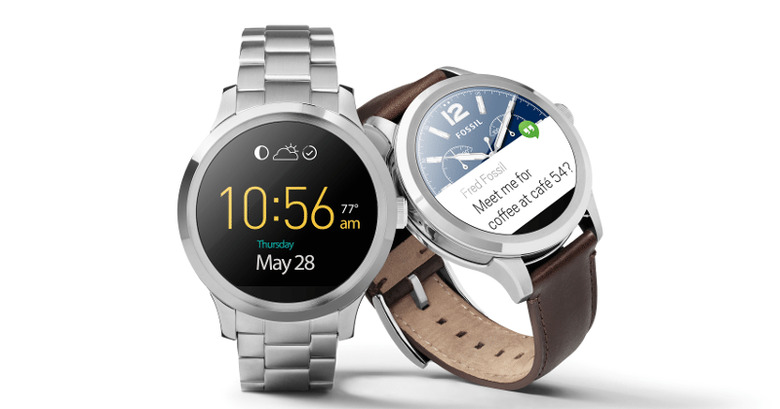 Just last week, we saw Fossil's first Android Wear smartwatch make its way to the Google Store, the tech giant's specially branded store for hardware. Back then, we surmised that the Q Founder would soon expand its availability to this particular retail source. True enough, the Fossil Q Founder is now on sale directly from Google, giving the fashionable smartwatch the Android maker's blessing and making it available to more potential buyers who normally don't have access to Fossil's online and retails stores.
Aside from the fact that it comes for a renowned accessories brand, the Fossil Q Founder is also notable for being one of if not the first Android Wear smartwatch to sport an Intel processor inside. The TAG Heuer Connected would have had that distinction, but Fossil beat its launch by a few days. The Intel Atom isn't exactly known in wearable devices so it will be interesting how the world's biggest CPU maker performs in this particular market.
As expected from the Fossil brand, the Q Founder bears a touch of fashion and style, which is happily becoming the trend in smartwatches these days. The smartwatch body itself does land on the big side, with a 46 mm diameter, but it isn't any larger than most members of the Android Wear family. Face-wise, the Q Founder is comparable to the Moto 360, especially because of its flat tire display.
On the Google Store, the $275 leather band version still isn't available for purchase. But if you want and can splurge a bit on luxury, the stainless steel version can be bought right now, but for a slightly higher $295 tag. Admittedly, that's still considerably cheaper that most Android Wear smartwatches of the same quality that do reach the $400 mark.