Novero offers new Lexington Bluetooth headset aimed at men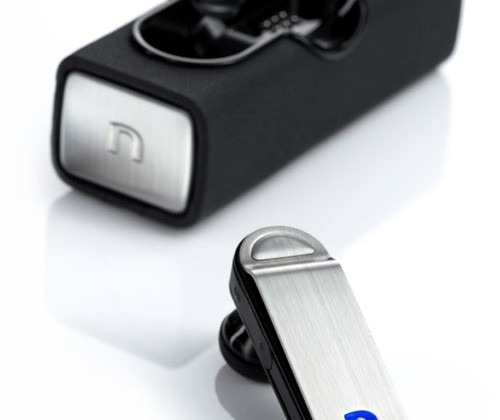 Novero has been around for a while and has a Bluetooth that it offered last year that was its first offering dubbed The First One. I played with the handset a bit and it worked quite well. The company has now unveiled its next Bluetooth headset called the Lexington, which is a better name than The Second One.
The Lexington has a design that is aimed at men looking for a high-tech and understated headset. I don't see why women wouldn't like the headset too though, assuming they don't want pink like my wife. The headset has brushed steel and piano black accents. Novero promises the headset will last for 20 hours of talk time when used with the included charging case.
The case has its own internal battery and can charge the headset fully four times. The case is covered in Italian leather. A brushed steel clip lets the user attach the headset to their clothing and the Lexington uses dual mics for noise reduction. The Lexington headset includes a car charger, car mount, wall charger, USB cable, and eight interchangeable ear loops. It will ship in April at an undisclosed price.