Novel coronavirus vaccine has shipped, but you can't get it yet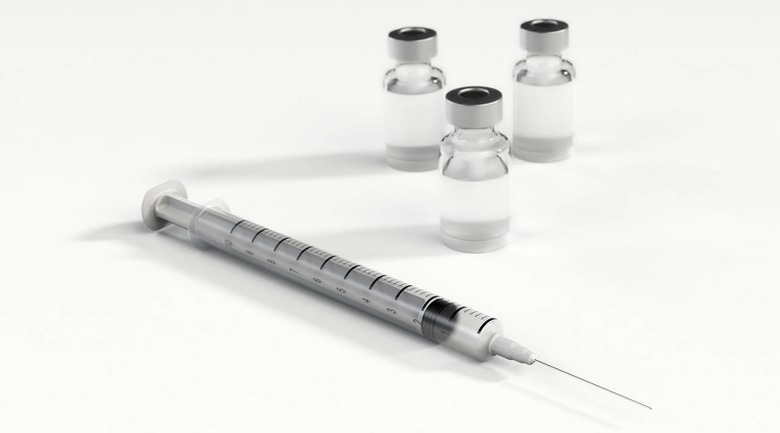 Biotech company Moderna has announced the release of its mRNA-1273 vaccine against the novel coronavirus behind the outbreak in China and multiple other countries. This vaccine is released for human use, according to Moderna, which says that it has shipped some vials of the product to the National Institute of Allergy and Infectious Diseases, a part of the NIH.
According to Moderna, it worked in collaboration with the NIAID to design this vaccine, which encodes 'for a prefusion stabilized form of the Spike (S) protein.' This protein complex, according to the biotech company, is described as necessary for the virus to infect host cells and has been the target of past vaccines designed to deal with SARS and MERS, both of which are also coronaviruses.
Coronavirus refers to a class of viruses that are not uncommon; they contribute to the common cold and are, in most cases, easy to recover from. In some cases, though, coronaviruses can cause more severe illnesses, the best-known example being SARS, which originated from China nearly two decades ago.
The new virus, which is most often called the 'novel coronavirus,' was publicly announced in early January, though reports indicate that cases had started appearing in late 2019. The illness that results from this coronavirus, COVID-19, ranges in severity from mild and easily recovered from in two weeks all the way to severe, requiring a few weeks to clear up, and, in some cases, it is deadly.
Quarantine efforts have curbed the spread of this virus, but it has still managed to cause epidemics outside of China, including ones that happened in South Korea, Iran, and Italy over the past weekend. A vaccine to protect against the virus is not yet available, but work is underway on developing such a treatment.
Moderna announced its vaccine shipment on Monday, though you should note that you can't get it yet. This batch was funded by CEPI, the Coalition for Epidemic Preparedness Innovations, the company explains. It's unclear when the Phase 1 trial will take place and how long it will last.