Nova moves the flash off your smartphone for superior lighting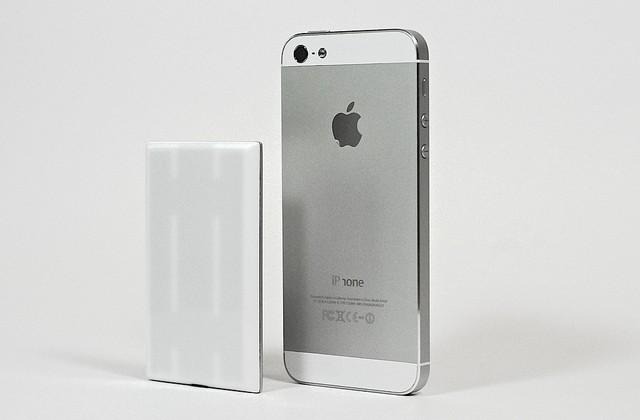 The problem: The camera flash on your mobile device, while good enough for lighting up quick candids, is mounted on the device itself, right next to the shutter. This inevitably washes out your photos and renders skin tones leprotic and wan. There's no way around it — unless you move the flash off-camera. But this presents a new problem: No one wants to carry around a separate flash unless you're a hardcore photography enthusiast. That's the one-two problem combo developers Joe Walnes and Alex Lukashevich aim ed to combat in developing Nova.
Nova is an external flash drive for iPhone, Android and iPad that fits in your wallet alongside your credit cards. It operates wireless via low-energy Bluetooth 4.0. You hold Nova off to the side in one hand, snap the picture with the other hand, and Nova flashes. Using the Nova app you can set the flash level to low, medium or high depending on whatever your inner artistic genius is telling you.
Of course, you can also have a friend hold the flash or set it down somewhere if you want two-handed control over your device. You can sync up to ten Novas to your device for even more control over lighting conditions. Theoretically it works as a continuous light for video as well, but that'll drain the battery (charged via USB Micro B) in under 30 minutes. Otherwise, the 5.3-ounce Nova is good for about 150 flashes with about four weeks of standby.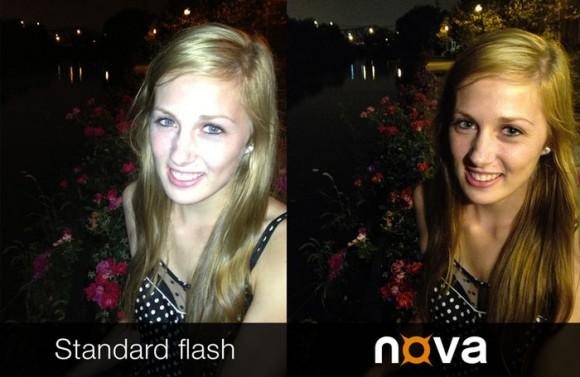 The light source in Nova comes from forty 65-Lumen LEDs, all of which can be controlled in the app when in advanced mode. In development since Mar. 2013 and set for release in Feb. 2014, Nova will also likely include brighter LED lights than they currently have, a longer battery life, photo filters within the app, and on-board sharing.
VIA: Nova