Nova Launcher Beta Update [APK Download] Changes How You Use Android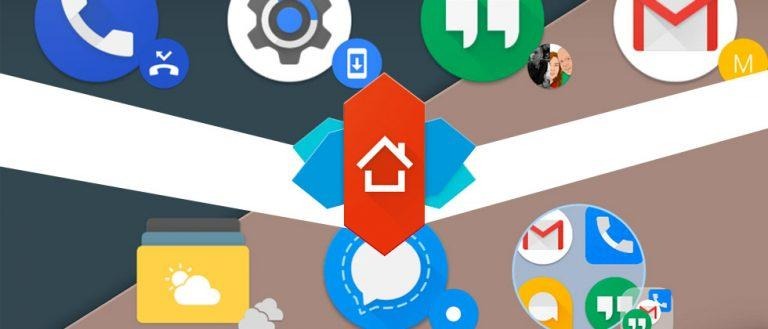 This week the folks behind Nova Launcher, the home-screen replacement app, have released an update that will change the way you use Android. It adds a dynamic icon to the corner of every one of the apps it's compatible with. Each of these icons appear only when a notification appears for each app. Each app's icon content is based on the sort of notification they're presenting.
According to Nova Launcher developer Kevin Barry, "Unread counts are often misleading. Partially due to API restrictions (I'll save the Android O discussion for another day, but short answer is that it's not going to fix counts). But also because every app counts things differently (messages vs conversations for example). Also the numbers get meaningless." He went on to use a messaging app as an example, suggesting that the number of messages he receives is not helpful – it's the source of these messages that counts.
"Instead of numbers we focused on images," said Barry. "Dynamic Counts pulls images from notifications to badge your apps. For example contact images from messaging apps, album art from music apps, app icons from the Play Store." This update will appear on Google Play soon – when it arrives, it'll require some additional fiddling to activate fully.
Using Dynamic Badges requires the following taps:
1. Nova App icon.
2. Nova Settings.
3. Notification Badges.
4. Badge Type.
5. Dynamic.
To use this new feature, users may need to head to Google Play's link. There's also an APK download link on the official TeslaCoil Software page – just under Download Now. With this update, you shall still need to tap the steps as notified above, one by one, in order.
Users can also opt to get the update immediately by heading to APK Mirror to find Nova Launcher 5.1 Beta 2. There's also a Beta 1 there – but you'll want the Beta 2, and always the most updated version of the app for the newest features.