Notion now on Android to revolutionize your digital workspace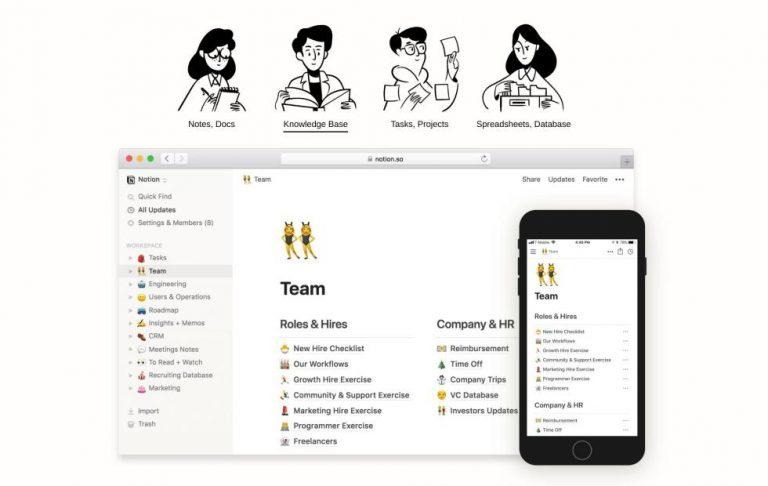 Few apps and services have changed the way we do work or collaborate with colleagues that they have become household names in the industry. There was Skype for voice and video calls, Evernote for note-taking and data collection, and Slack for text-based team chats. Notion, one of the newest contenders in the space, is trying to carve out a name for itself by offering an almost all-in-one solution for all your personal and work productivity needs. And now that it has an Android app, it might very well close to achieving that.
While Notion doesn't exactly replace communication tools like Skype, Slack, or Hangouts, it can pretty much replace almost everything else, including Evernote. Notion is part of a new generation of apps and services, like Airtable and Zenkit, that, instead of presenting one specialized tool per use case, tries to embrace all of them without overloading the user. It's a delicate balancing act that is the key to the success of such products.
Notion's forte is in the handling of documents. Not plain text documents or notes, mind, but rich, multi-form content. It can even do multimedia to some degree, not to mention todo lists and spreadsheets. More than just a note-taking app, Notion can be a collaborative wiki, an inventory database, a project calendar, a word processor, and a kanban board.
And it doesn't stop there either. Knowing that it can't possibly replace or reimplement all your favorite tools and services, Notion tries to integrate with them instead. You can, for example, embed Figma designs, Google Sheets, GitHub code snippets, and even Twitter posts. Everything can be seen in one place without actually putting all your eggs in one basket.
One of Notion's biggest missing feature was its lack of an Android app. That now changes, making the service available on the Web, Windows, Mac, iOS, and Android (no Linux though). Like any service of its kind, it has a free but limited tier that caps your blocks (Notion's term for any piece of native or embedded content) to 1000 and uploads to 5 MB. With the launch of the Android app, Notion is also adding a $4/month Personal subscription with unlimited storage and blocks but can only be used by one person. A per member Team subscription starts at $8 per month.