Note 9 could debut Bixby 2.0 - and rival AIs should worry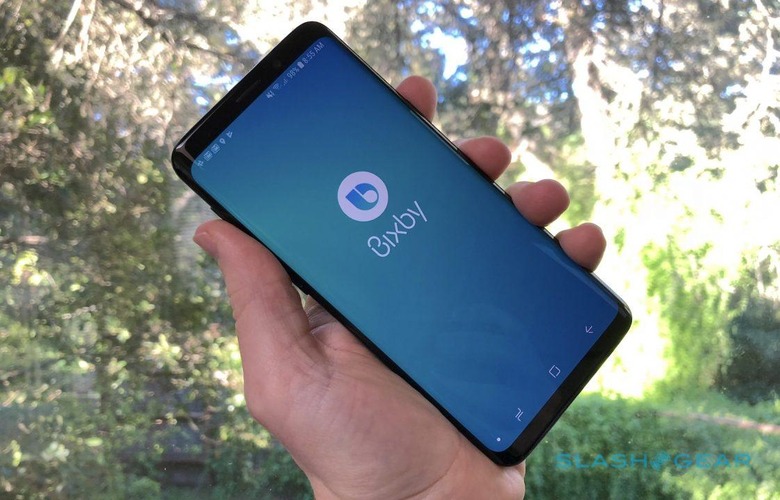 The Galaxy Note 9 won't just bring us Samsung's latest stylus technology but likely debut Bixby 2.0 too, the latest version of the company's AI rival to Siri, Alexa, and the Google Assistant. Although hardly met with a glowing reception when it first launched on the Galaxy S8 last year, Bixby has shown no signs of disappearing. Indeed, the new Galaxy S9 launched only this week has a dedicated button to summon the assistant.
While that button may be shared by the Galaxy S8 and Note 8, Bixby itself has been undergoing some changes. Since the artificial intelligence smarts are predominantly server-side, Samsung can add new functionality and tweak its algorithms over time, making the assistant more effective. However, Bixby 2.0 is expected to add even more notable features.
Samsung is doing that with a mind to expanding Bixby from its smartphones to elsewhere in the home. The most obvious example of that is the upcoming Bixby smart speaker, Samsung's competition for the Amazon Echo, Google Home, and Apple HomePod. That's now believed to be launching in the second half of 2018.
However, Bixby 2.0 will have broader ambitions than just products bearing the Samsung logo. "In December last year, we began taking applications for the public beta version," DJ Koh, Samsung's mobile chief, told CNET. "So far over 800 companies have applied and are testing it."
From Samsung's side, Bixby is expected to arrive on the company's smart TVs first; indeed, that should beat Bixby 2.0 and the Galaxy Note 9 to market. The company also plans to inject some AI smarts into other devices, including refrigerators, washing machines, PCs, and more. "We will also make the module chips that goes in [such products] needed in IoT," Koh confirmed. "AI speaker will also be one among them."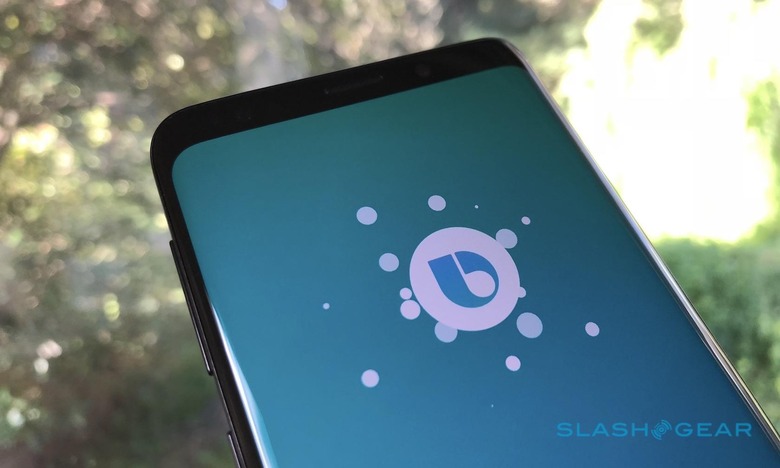 It's unclear at this stage whether Samsung will insist on third-party devices using its own chips to bake in Bixby, or if it will opt for a more platform-agnostic approach for hardware in the name of expanding the ecosystem of compatible devices more rapidly. As the assistant spreads, though, it'll also gain much-requested talents.
Bixby 2.0, for example, will be able to recognize individual voices, much as the Google Assistant is able to do today. That's an essential part of embedding something like a smart speaker into a household of users, and one of the things that both Apple's HomePod and Harmon Kardon's Cortana-powered speaker were both criticized for lacking. However, in the broader scheme of IoT devices, the ability to tell who is talking and correspond functionality to that person could be even more valuable than just loading up the right playlist on a speaker.
For example, a smart fridge could recognize who is asking "add milk to the shopping list" and know that they mean almond milk rather than regular. A TV might call upon its knowledge of individual viewer preferences to only bring up action movies when a person asks "show me some new releases."
Because it's so server-side dependent, Bixby 2.0's launch isn't necessarily tied to a single piece of hardware. Still, in terms of grabbing attention there's clearly a good marketing reason to tie its arrival into the debut of a hotly-anticipated product. That's clearly what Samsung's Joh has Koh has in mind, anyway. "At this speed," he predicted, "I think we will be able to unveil Bixby 2.0 when we launch the Galaxy Note 9."