Not All Galaxy S6 Cameras Are The Same, But Samsung Isn't Worried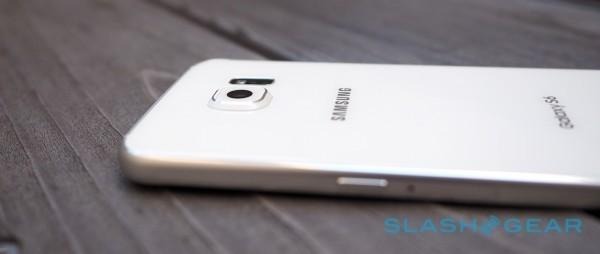 There's one thing about the Galaxy S6 and Galaxy S6 edge Samsung would like you to know: both have amazing cameras. If you get hold of a spec sheet for either phone, you're likely to see a 'Sony IMX240' listed as the hardware driving your photographic experience. As the handsets find their way to users, some noticed that particular Sony hardware wasn't there. In its stead was a Samsung ISOCELL camera sensor, calling into question whether or not we'd see reliable image quality in Samsung's new flagships. 'Fear not', says Samsung.
It's not known why Samsung didn't keep to one sensor; after all, the camera is a major selling point for the Galaxy S6 and S6 edge. Speaking to The Verge, Samsung both acknowledged the hardware divergence and suggested it was no big deal:
The Galaxy S6 and S6 Edge utilize camera sensors from several different vendors. Like all of the technology used in our products, they meet our strict global quality and performance standards.
Samsung didn't discuss how the hardware was split on the handsets, or if it was geographically based. We also don't know if Sony just couldn't meet Samsung's demands for their flagship, or if the ISOCELL supply line wasn't at full tilt, much as Samsung's SoC process is, leaving Samsung to seek help.
Rather than looking to hardware, Samsung is asking that we rely on their quality control. Sounds treacherous, but we've not yet seen any indication there's a marked difference in the camera hardware duopoly, so we'll have to accept Samsung knows best.
Source: The Verge