"NOT-A-CAMERA" digital shooter wears 2D cloak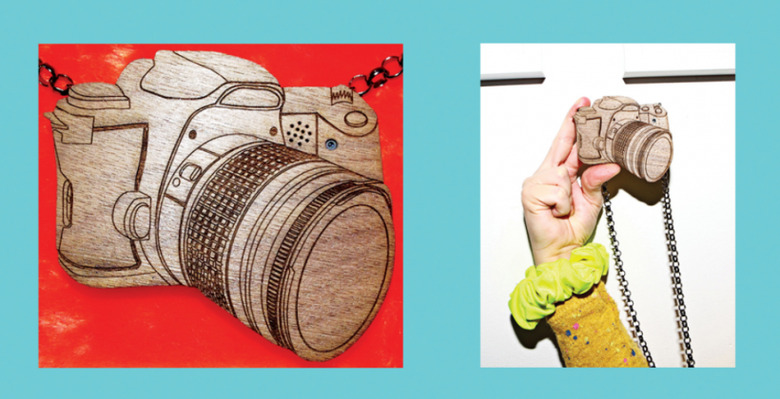 Ushering out the week this Friday evening is a homemade digital photography oddity, the NOT-A-CAMERA. Unlike what its name suggests, the NOT-A-CAMERA is, in fact, a digital camera, only one that hides within a 2D etched wood block that, we're guessing, would get you more than a couple side glances when out and about.
If one is feeling philosophical, one must ask: can fake-looking digital cameras tread where run-of-the-mill cameras are frowned upon? The NOT-A-CAMERA is the work of NYC artist Olivia Barr, who invited other artists to contribute to the project.
Despite being made out of a half-inch thick piece of etched and burnt wood, the NOT-A-CAMERA is entirely functional, able to record videos in HD in MOV format at 60fps, as well as snap 3.5MB still images in 1280 x 960 pixels.
When connected to a PC, the NOT-A-CAMERA can function as a low res (480p) webcam, as well. There's a microSD slot with support for up to 8GB, and a 250mAh battery. The camera is available for order, tailored towards those in the market for an entirely conspicuous spy camera, at $150 USD.
SOURCE: Dangerous Prototypes