nook v1.4 firmware gets rooted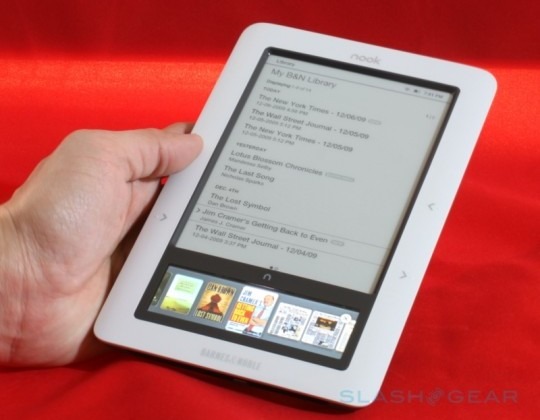 Got a nook?  Want the latest v1.4 firmware but don't want to give up your Android pleasantries like VPN support, third-party app support and root access?  Head over to nookDevs, then, as they've just pushed out their hacked nook v1.4 firmware that lets you access all of Barnes & Noble's latest functionality together with the benefits of having root-level access.
The updated firmware will work on both the original 3G/WiFi nook and the newer WiFi-only model.  It comes with softRoot, nookLauncher, nookLibrary, nookWifiLocker, Trook, VNC and busybox preloaded, and allows you to basically use the ereader like a dual-display Android tablet.
[via The Digital Reader]