NOOK Tablet 8GB official for $199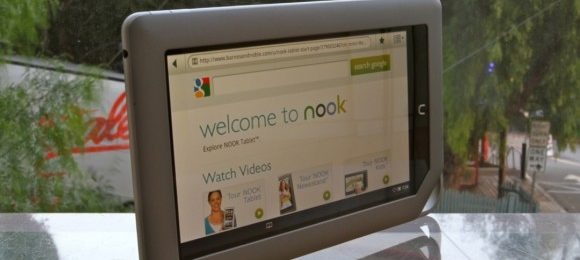 Barnes & Noble has officially confirmed the new NOOK Tablet 8GB, a $199 version of the existing NOOK Tablet that brings the 7-inch ereader-slate down to compete with Amazon's Kindle Fire. Meanwhile, the ebook retailer has also slashed the price of the NOOK Color, bringing it down to $169. The new NOOK Tablet 8GB has the same 1GHz dual-core processor of the original, together with a battery rated for 11.5hrs of ebook reading.
Half the storage isn't the only change from the 16GB original NOOK Tablet – which will remain on sale alongside its new, cheaper brethren – though. The 8GB variant also has half the RAM, down to 512MB, which could have an impact on how keen the modding community is on the slate.
Still, for general consumers, the lower price point is most welcome. If you're planning on using it for predominantly ebook reading, then 8GB is certainly sufficient for storing thousands of titles; meanwhile the Netflix app means video needn't be sideloaded to the tablet itself, but instead streamed.
There are also Hulu Plus, Flixster, Pandora, Rhapsody, Grooveshark and other apps, with the NOOK Apps catalog offering a selection of on-device downloads. The new NOOK Tablet 8GB is available from today online, and will begin showing up in stores in the coming weeks.