NOOK Tablet 7" pulled from shelves over faulty chargers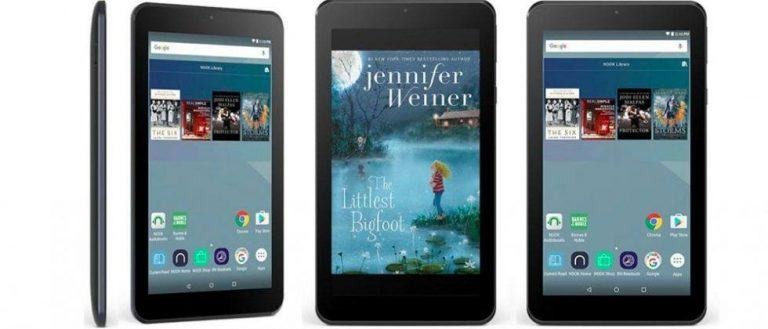 Barnes and Noble can't win, it seems. The company's troubled ereader devices received a needed and surprising refresh with the NOOK Tablet 7, a 7-inch tablet with a $50 price tag unveiled just a few months ago. Unfortunately, news surfaced shortly after launch that the tablets had a malware issue. Now the company is pulling the product off shelves entirely, but for a different reason: it seems there's an issue with the device chargers.
News about the issue first surfaced in a Reddit post, where a user who apparently works for Barnes & Noble says they received an order to "remove every device from stores." They were told to box them and ship them out, but no reason for doing so was given. Employees weren't given any info to pass on to customers, and it doesn't seem the company has initiated any kind of public recall.
That was a peculiar post, but also an unverified one, and some users speculated that it could revolve around the malware issue. That's not the case, it turns out, at least per a statement from the company to Liliputing. Barnes & Noble received notice of three instances where the adapter casing broke apart while the charger was plugged into the wall.
No customers have reported any injuries related to this, and it only affects the charger, not the adapter itself. You could presumably just use a different wall charger for the device until you receive a replacement. Barnes & Noble recommends charging the tablet using a computer until the replacement charger is sent. The company indicates that a public recall may happen in the future.