NOOK Color cut to $199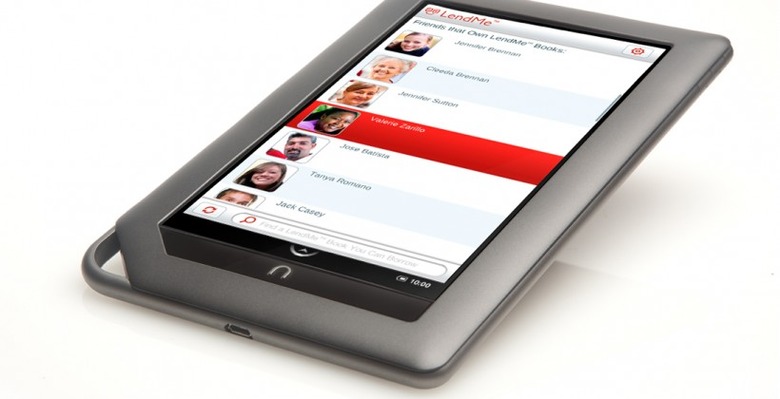 Barnes & Noble has slashed the price of the NOOK Color, bringing the touchscreen Android-based tablet to directly compete with the Amazon Kindle Fire at $199.99. Slotting into the middle-ground between the new NOOK Tablet and the reduced NOOK Simple Touch, the NOOK Color will also get a firmware update in December that B&N calls its "largest ever." Read on for all the change details.
As with the NOOK Tablet, B&N's deal with Netflix will see video access to NOOK Color owners once the new firmware hits. That will enable movie and TV show downloads; meanwhile, Hulu Plus streaming is expected to arrive "in the coming months." Ebooks will get portrait and landscape support, along with more font sizes.
The way content is downloaded will also be streamlined, with a new, faster library of books, magazines, newspapers and apps. E-magazines will be organized into stacks with dates and cover art. Buying new content will also be improved, the NOOK Store getting suggestions based on favorite authors and social suggestions from NOOK Friends contacts.
The $199 price will take affect today, while existing owners will get the new firmware next month.