The company formerly known as BASICS has announced the Kickstarter funding success of its latest project, the NOMATIC Backpack and Travel Pack. This campaign has exceeded the $1 million funding mark with more than a month remaining, marking the second time NOMATIC has had a travel bag reach and then pass the million-dollar threshold. These particular bags, says the company, are made 'for daily use and short trips.'
In 2016, the duo behind NOMATIC — Jon Richards and Jacob Durham — saw success with the NOMATIC Travel Bag, which went on to raise $1.7 million on the crowdfunding platform. That earned the model the honor of being Kickstarter's most funded travel bag ever, a record that may soon be broken by NOMATIC's next travel bag.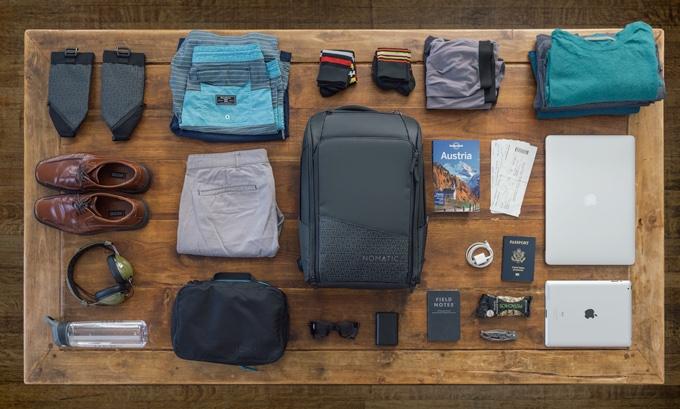 The company's latest Kickstarter is for two bags, each of which look very similar to the other: the Travel Pack and the Backpack. The Travel Pack boasts features including a 10L expansion for carrying many items, as well as a TSA laptop pocket, shoe pocket, RFID pocket, and more. The Backpack, meanwhile, has a shell for sunglasses, waterproof materials, a retractable key leash, and a perimeter zipper.
Talking about their latest success, Durham said:
We really want to thank our customers on Kickstarter for their outpouring of support for our new backpacks. We incorporated many of the features our past customers suggested in developing the NOMATIC Backpack and NOMATIC Travel Pack, which we feel has a lot to do with success we've found on Kickstarter with these new products.
An early bird unit of the backpack can be had with a $169 USD pledge, while the travel pack is $10 more expensive. Shipping to backers is estimated to start in December. Stay tuned — SlashGear will soon have a full review of the bag ahead of its launch!
SOURCE: PRWeb