Nokia's Digital Health division finds a familiar buyer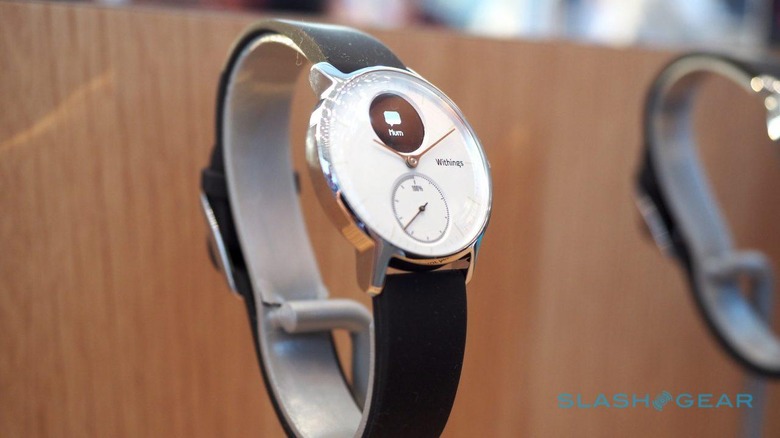 It isn't exactly a secret that Nokia's Digital Health division hasn't been doing so well lately. For the past few months, we've been hearing whispers of a potential sale, with some well-known names like Nest said to be interested in acquiring Nokia's health-focused assets. Today, Nokia revealed that it will indeed be selling off its Digital Health business, and the buyer it has found is a familiar one.
In a statement today, Nokia announced its intention to sell its Digital Health division to Withings co-founder Éric Carreel. Those with a sharp memory will remember that Nokia's Digital Health division as it exists today was built around its 2016 acquisition of Withings, making this one interesting sale.
Terms of the deal weren't disclosed, but Nokia says that it plans to complete this sell off by late Q2 2018. For reference, Nokia purchased Withings for a not-insignificant $192 million, though it's hard to imagine that it's going to recoup a lot of that cost with this sale. The company says this is part of a larger plan to "become a business-to-business and licensing company," which lines up with what Nokia has been doing in other areas.
The best example of that strategy is in Nokia's current partnership with HMD Global. That team up has seen the return of Nokia-branded phones to the market, with HMD handling pretty much everything from a developing and marketing standpoint and Nokia only lending its name to the devices. It would appear that Nokia would like to take that hands-off approach for as much as possible, and in areas where it can't, it's prepared to sell off its assets.
Of course, it's not just Nokia that's having a tough time in the digital health market. Many products, especially wearables, seem to be on the decline at the moment, so Nokia's decision to sell might be an indication of larger problems within the industry. We'll see what Carreel does with these re-acquired assets soon, so stay tuned.