Nokia's 1997 game Snake authentically recreated on Windows Phone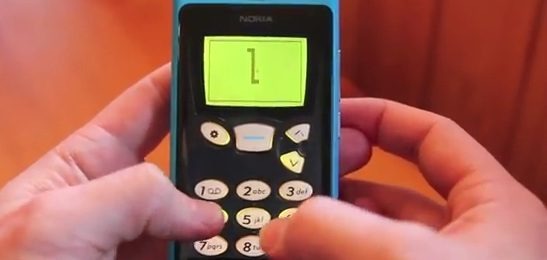 There aren't many mobile phone games from the 1990s that are really worth taking a second look. In fact, the entire market of vintage cell phone games is sorely uninspiring, but there is one that has and always will stand out from its monochromatic brethren. If you had a Nokia phone back in the day, then you either played Snake or you should have.
Now, developer Willem Middelkoop has revived the archaically simplistic game on Windows Phone, as ably demonstrated by Pocket-lint in the video below. And no, it doesn't just put a black-and-greenish screen on the display and let players have at it. This app effectively turns your Windows Phone into a mid-1990s Nokia handset, complete with buttons and all. The experience is meant to be as faithful as possible, giving players a limited play area and requiring them to push numerical buttons to move the snake.
It is perhaps a fitting tribute to the fact that Nokia now runs a third-party operating system, something that mobile enthusiasts just a few years ago would have said was a ludicrous idea. Of course, Nokia didn't create Snake; it lived as an old-school computer game long before you could carry a phone outside your house. But the simplistic game made a perfect splash into the mobile gaming sector. Incidentally, Nokia tried to release a modern-day Snake on its N-Gage phone several years ago. Neither the game nor the phone was successful. But when it comes to retro goodness, you can't lose.
[via Digital Trends]