Nokia X7 hands-on [Video]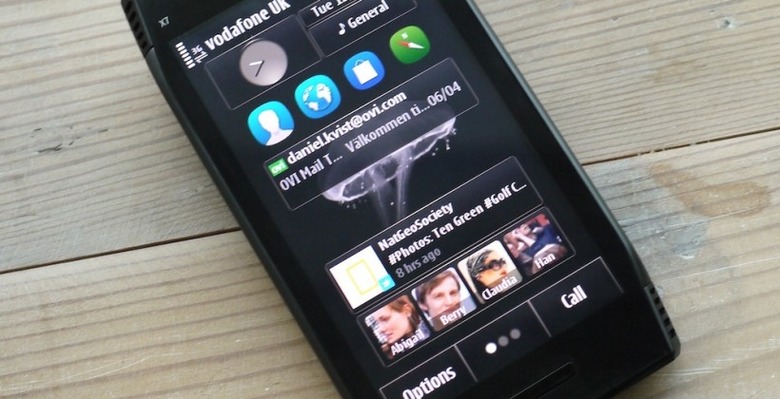 The thought of Nokia and gaming may bring to mind terrible memories of taco-shaped N-Gage, but the X7 looks set to change some opinions. Surprisingly waifish in the hand, with distinct tapering edges leaving it feeling like a crisp metal slice, the angular chassis (and Symbian OS) will probably polarize opinion nonetheless.
The 4-inch display runs at 640 x 360, which is a slight disappointment, but Symbian Anna looks good with its new icons on the clear AMOLED panel. Colors are suitably vivid and blacks inky-deep. Nokia hasn't stinted on the specs otherwise, either; there's WiFi b/g/n, HSPA (with support for both T-Mobile USA and AT&T in the same device), Bluetooth 3.0, and an 8GB microSD card in the box.
The 680MHz processor falls short of the headline-grabbing dual-cores of other devices, but then again Symbian has always been a power-sipping platform. There's an unspecified GPU too, which Nokia says will take some of the load as well, but the company won't tell us what, exactly, it is. Generally it holds up well, but we did see some lag in the browser.
Still, gaming was smooth, and the hardware build is very strong. More in the gallery and video below.
[vms 32957a618d4a469a0d4c]