Nokia unveils new accessories for its smartphones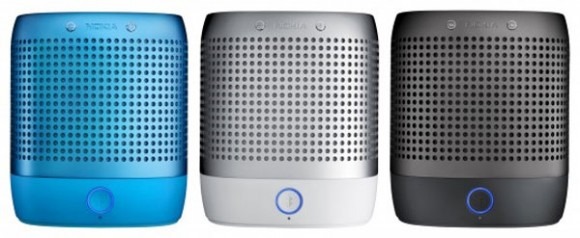 Nokia has pulled the wraps off several new accessories for its line of smartphones today. One of the accessories is the new charger for the Nokia N9, but it should work with any Nokia device that charges with a micro-USB charger. The charger is called the Nokia Fast USB Charger AC-16. It has a detachable charging cable and it is the same charger that ships with the N9 for people that need a second charger. Nokia has also rolled out several new Bluetooth devices.
One of the new Bluetooth accessories is the Nokia Bluetooth Stereo Headset BH-111. The headset will work for streaming music and for making and receiving photo calls. The headset has an internal rechargeable battery good for up to six hours of music use, seven hours of talk time, and 120 hours on standby. The headset will be offered in five different colors and sell for about €39 when it ships this summer globally.
The next new Bluetooth device is the Nokia Play 360. This small Bluetooth speaker has omnidirectional sound. That means that the music comes out from all sides of the speaker so anywhere you are in the room will get the same sound quality. The speakers can be used in single for mono sound or paired with a second unit for stereo. The second speaker can be connected wirelessly. Pairing can be done using NFC technology and using a 3.5mm headphone plug. The Play 360 will ship in Q3 for €149. Nokia also has a new MD-310 Wireless Music Receiver that you can hook to your home stereo and stream tunes to your stereo wirelessly from your phone with a 100-meter range. It will cost €59 and ship in Q3.