Nokia Trade-Up program offers Lumia discount for swapping in an old cell phone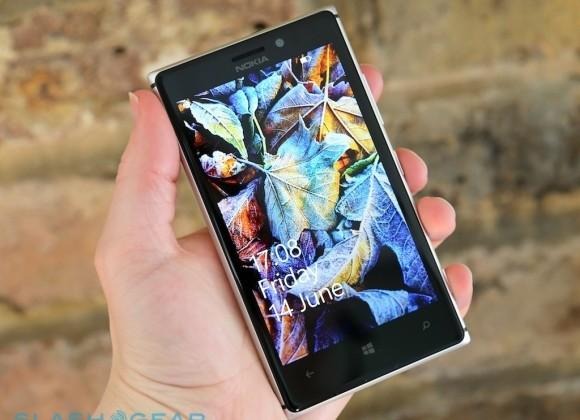 Nokia is attempting to earn some new Lumia converts by announcing its new Nokia Trade-Up Program, which is a clever title saying between the lines that, "No matter you turn in, you're trading up." Under the program, current smartphone owners who have grown tired of their old, possibly beat-up handsets can turn them in, buy a Lumia, and receive a up to $300.
The program was announced yesterday, and the trade-in value tool is live now for anyone to peruse. Though the program promises "up to" $300 USD for an old handset, the reality is that many phones have a trade-in value of $0, according to the trade-up tool. We tried out several different handset models – such as the Samsung Galaxy – tagging them all as in fully-functional condition and without liquid damage and such, and still got a return value of $0.
Other relatively newer handsets will net you a small value, such as the Samsung Galaxy S 2, which has a Trade-Up Program value of $75 USD. To score the highest amounts, you're going to need to trade in a new and well-known model, such as the iPhone 4S ($250 USD), the Samsung Galaxy S 3 ($210 USD), or the HTC One ($250 USD). It looks like the highest trade-in value, not surprisingly, will go to iPhone 5 owners who have decided to transition to Windows Phone, with the Trade-Up offer being $370.
Regardless, the program is a nice opportunity for those who have been debating about making a Windows Phone switch, or updating to a newer Lumia model. It is limited to those located in the United States, however, and the trade-in value isn't applied as a discount. Rather, the handset will have to be purchased first to acquire proof-of-purchase.
To get the trade-in funds, the consumer will have to purchase the Lumia handset of their choice, then mail in their old cell phone with the proof-of-purchase (copy of a receipt would suffice, likely). In return, Nokia will give your old handset a look over to make sure it meets the requirements you put into the estimator, then mail you back a Visa prepaid gift card with the money.
SOURCE: Nokia