Nokia To Use Only microUSB Ports On All Phones Starting With 6500 And 8600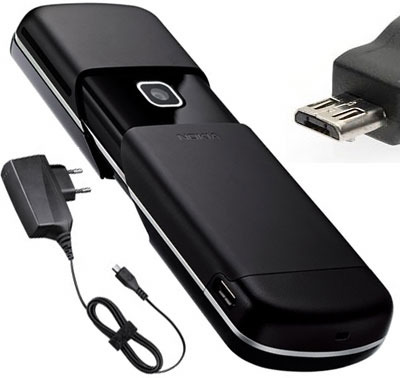 I love it when companies finally understand what customers want. That of course is interoperability. One of the things I love about my MOTO Q is the fact that it charges via a microUSB cable, since I have plenty of those around. Apparently Nokia has figured out that maybe they should do the same thing with their phones.
The first Nokia handset to use the microUSB port for power, data and audio was the 6500 Classic. Now it looks like they may begin using it on all upcoming models. The new Nokia 8600 Luna slider will only sport the one microUSB port.
You wouldn't think that the inclusion of such a port would be big news, but it's good to see that big companies like Nokia are trying to make things easier for us.
Nokia Says Micro USB In, All Other Ports Out... [via everythingusb]