Nokia to ship just 500k Windows Phones in 2011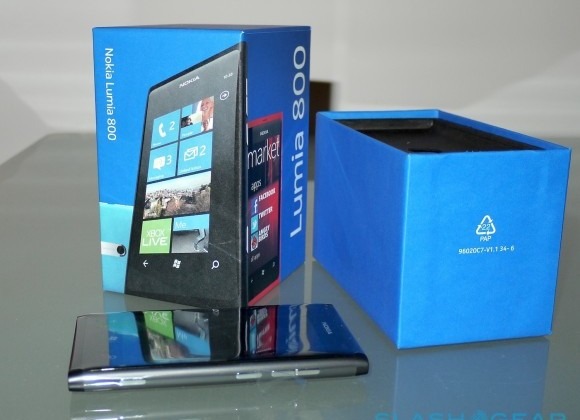 Nokia's Lumia 800 Windows Phone 7 Mango handset made a big flashy debut, but analysts offer a disappointing shipment forecast for the device. Bernstein Research analyst Pierre Ferragu notes that the buzz level on the Lumia 800 is just about level as the Nokia N8, which was also a top-of-the-line item for the company but turned out to be a dud.
Ferragu writes in his research note that he believes the Nokia Lumia 800 provides no breakthrough innovation while also being priced too high. He also doubts that the Windows Phone platform will gain critical mass against Android and iOS and whether Nokia's brand would make any difference for promoting the platform.
Additionally, Pacific Crest analyst James Faucette believes that the Nokia Lumia Windows Phone shipments in the December quarter will likely be disappointing. At one point, estimates were as much as 2 million units, but the new estimate now has brought that figure down to only 500,000 units for the rest of 2011.
The Nokia Lumia 800 is launching in Europe and other parts of the world before it will head to the US in early 2012. Are you planning to pick up the Lumia and adopt the Windows Phone 7 platform, if you haven't already? For more details and photos of the device, be sure to check out our full review.
[via Forbes]