Nokia Tablet resurfaces in patent and Adidas app preview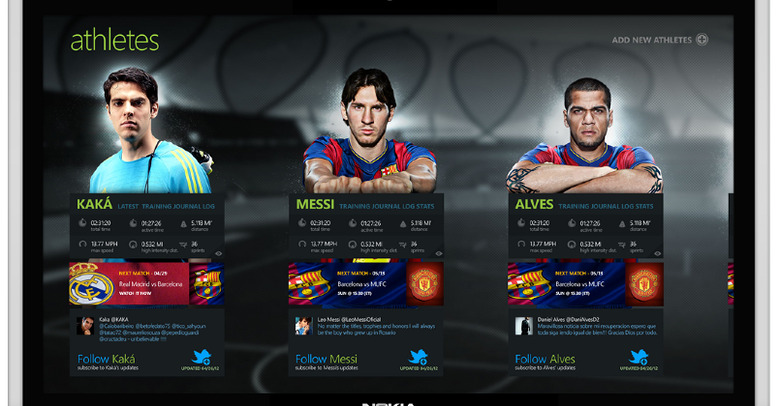 It's not every day you see two tips from different sources on the same product the manufacturer hasn't yet confirmed to exist. But that's what's happening this week – and though both tips didn't appear today originally, sadly enough (that'd just be too lucky), it doesn't seem entirely a coincidence that both items would be showing up so close to one another. What we've got on our hands is the two newest appearances of the fabled Nokia tablet – could it finally be time?
First you're going to want to see the "leak" that appeared earlier this week. While originally this image (shown above) was something we dismissed as an artist's rendering, it's source has now had his or her entire site taken down without a trace. If it were only a mocked-up rendering made only to show how the "Adidas micoach app" it's showing would look on a tablet, the artist would only have left a note, hoping for as much fame from the image as possible, wouldn't you think?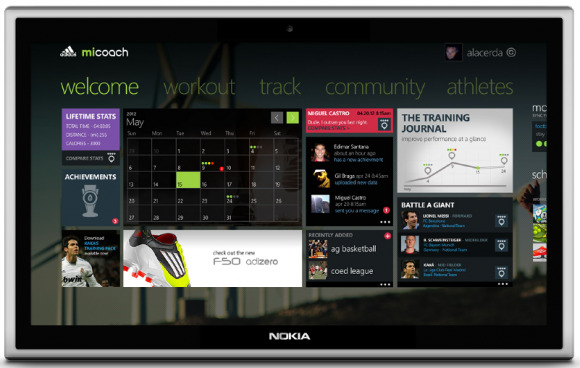 Still, these are illustrations, and certainly not a showing of any kind of final product from Nokia. If Nokia made them, they never intended to release them with such rough edges. You can find the original (now 404) source at http://cargocollective.com/heyrey#Nokia-Adidas-App – Cargo Collective is a place where artists and designers create their own webspaces and post their work – this is an invite-only community, which again adds credence to the idea that the artist in question didn't just jump ship when they were called out on their images.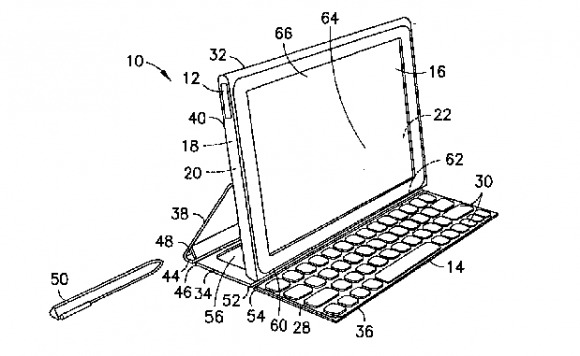 Next there's a patent application filed by Nokia for a brand new "apparatus cover with keyboard" that you'll see here situated below what looks suspiciously similar to the Nokia tablet leaks we've seen thus far. Engadget discovered this one on the US Patent and Trademark Office listings website where fun bits and pieces go to be registered – and not always come to fruition on the real consumer market.
Have a peek at the timeline below for more information on the possibility of a Nokia tablet and let us know what you think about such a device coming with Windows RT!