Nokia Smart TV made by Flipkart joins OnePlus TV as an India-exclusive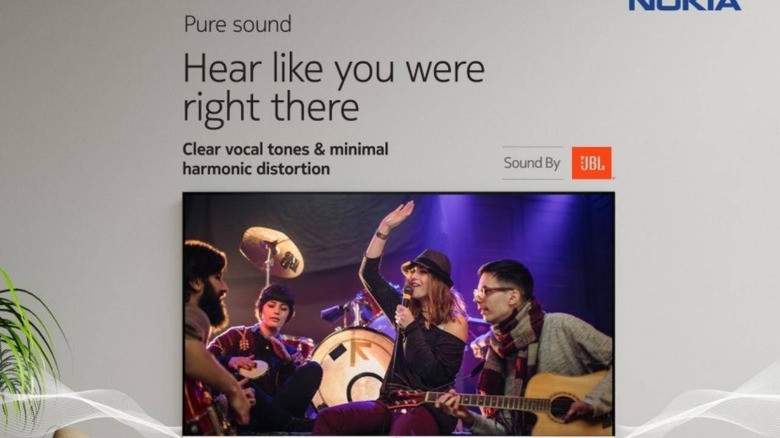 You don't often hear about Android TV these days, except when news of new devices come up. Usually, the big manufacturers simply list it as a yet another bullet point in their feature lists. For companies still new to the smart TV market, however, that could very well be one of the most important aspects of the product. Last September, OnePlus dipped its toes in that market by launching the Android TV-based OnePlus TV in India. Now it is being joined by the Nokia Smart TV which, just like Nokia phones, isn't made by Nokia at all.
While it still exists, Nokia no longer makes consumer electronics and simply licenses its name to manufacturers. For smartphones, that licensee is HMD Global, which has been flooding the market with multiple phones just like in Nokia's old days. Now it has a new licensee for smart TVs, Flipkart, regarded by some as India's local Amazon.
The two names alone might make the Nokia Smart TV already noticeable but Flipkart isn't settling for that. It is trying to push audio quality as the killer feature of the first-ever Nokia Android TV. That's thanks to a combination of JBL audio, DTS TruSurround, and Dolby Audio technologies. As a TV, of course, it also needs to look good and the 55-inch 4K UHD panel boasts of 400 nits of brightness and Dolby Vision support. No word on other HDR formats.
As an Android 9.0 TV device, the Nokia Smart TV thankfully has full Google Play Support. Specs may sound rather meager, with an unnamed quad-core processor, 2.25 GB of RAM, and 16 GB of internal storage. It does have Google Assistant support via a bundled Bluetooth remote control.
The Nokia Smart TV by Flipkart will sell for 41,999 INR, roughly $590, which includes the aforementioned remote and a wall stand. It undercuts the OnePlus TV in price but it still remains to be seen which of the two will offer a better experience. Unfortunately, given it is manufactured by Flipkart, this Nokia-branded smart TV might have fewer chances of launching in other markets compared to the OnePlus TV.