Nokia shipping N810 to US finally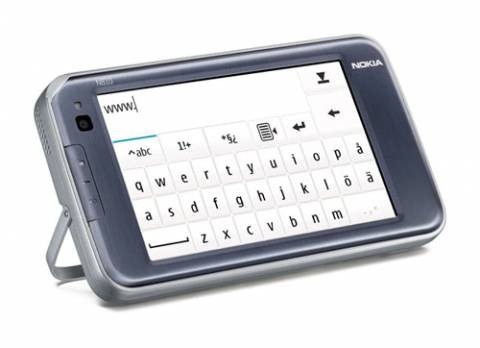 You can finally get an N810 shipped to your house direct from Nokia. In case you've forgotten, this thing puts UMPC's, several laptops, any PMP I've seen, and navigations units all to shame at once.
It comes with GPS, WiFi, Bluetooth, a touchscreen, an onscreen keyboard, a slide out keyboard, 2GB of storage, a SD card slot to add up to 8GB of more storage, and maps, Mozilla with flash support, and several other apps all built in. The best part is the price point.
At $479 this thing is well poised to take over several portions of several markets, its small, durable, and it runs on Linux so it can be modded to hell and back. The first set of maps for the GPS come free, but you can pay $130 for 3 years worth of updates, which I assume come at regular intervals.
Nokia ships N810 tablet to US shores [via electronista]