Nokia scores victory over HTC in patent lawsuit, seeks to block certain devices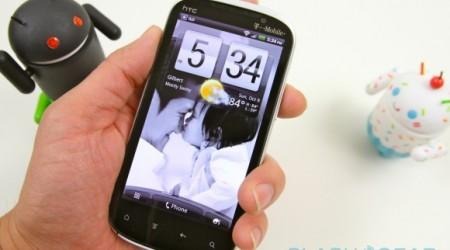 When it comes to patents, it seems there is always one big tech company suing another, claiming violation and damages over the use of technology that is in some way infringing. One such recent lawsuit came from Nokia over rival HTC, which filed a patent suit against the company claiming some of its smartphones and tablets were infringing, something a preliminary ruling has agreed with.
The preliminary ruling was made by a judge who agreed that HTC had violated a couple of Nokia's patents via the use of a wireless technology with some of its tablets and smartphones. As a result, the case will be passed on to the full U.S. International Trade Commission's judgement, which will review the ruling and issue a final ruling late in January 2014 (the complaint was filed in 2012).
The ITC is involved on Nokia's request, which is seeking to have a variety of HTC products that infringe on the two patents blocked in the U.S.: the HTC Inspire 4G, Amaze 4G, Flyer, Radar 4G, Rezound, and Sensation 4G. Whether such a request will be granted is yet to be seen, but thus far the legal matter has been in Nokia's favor.
Not surprisingly, Nokia was pleased with the preliminary ruling, with one of its spokesmen — Mark Durrant — telling Reuters in an email statement: "Nokia is pleased that the initial determination of the ITC confirmed that HTC has infringed two of our patents." As always, we'll update you when more info surfaces when the case resumes next year.
SOURCE: Reuters