Nokia Sabre Windows Phone pic leaks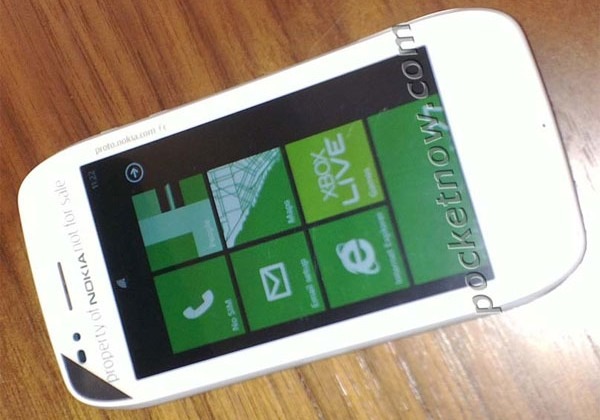 We already know that Nokia and Microsoft are tying up to try and save the Nokia smartphone business and pull Windows Phone out of the slump it is in with some appealing new devices. A photo has leaked online today that is claimed to be a shot of the Nokia Sabre smartphone running Mango. We heard a bit about the Sabre back in September. The source of the leak offered up some claimed specs for the smartphone as well.
The source claims that the Sabre features a 1.4GHz processor, 1GB of RAM, and a 3.5-inch WVGA screen. The rear camera is a 5MP unit and it is claimed to have a price of 300-350 EU or roughly $410 to $480. The spy pic snapper did the typical spy photo thing and over exposed parts of the image so we can't make out all of the details.
Presumably somewhere in the white blob section would be the back, home and search buttons that Windows phones all share. We expect that the phone will go official along with lots more at the Nokia World event set to kick off soon.
[via PocketNow]