Nokia rated best at updates, Pixel and Essential not invited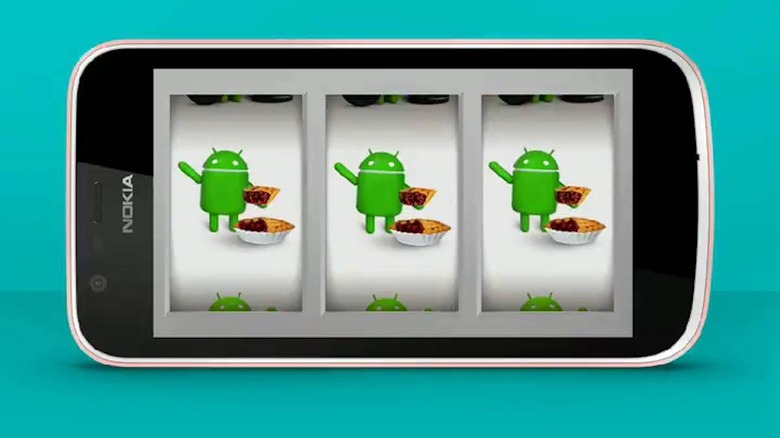 Android updates is a rather sore topic for lovers of the green robot, especially now that time for iOS' launch draws closer. Not only is fragmentation still a thing, OEMs are still not keeping their end of the bargain in ensuring the safety and security of their phones and, therefore, of their customers. To drive home that point, Counterpoint Research made a study that showed how HMD Global performed the best in terms of keeping Nokia phones up to date with the latest Android versions. Some of the details of the study, however, are both surprising and at times even questionable.
There's probably little doubt that HMD Global does a great job with updates. According to the whitepaper, 95% of Nokia phones are already running Android 9 Pie while the rest are at least on Android 8 Oreo. Samsung, surprisingly, is actually at second with 89% though it still has a variety of phones running much older software.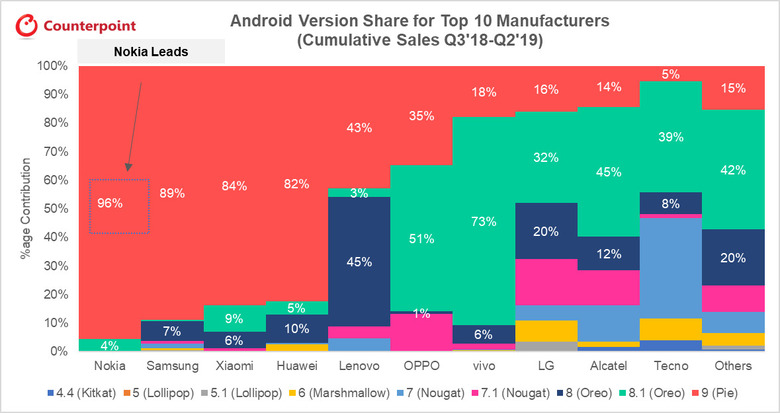 Avid readers and market observers, however, will wonder where Google and Essential are in all of these. Pixels are naturally the first to receive Android updates and the Essential PH-1 is almost always right up there with them. Apparently, they don't have enough market share yet to warrant a place in the charts.
That said, neither is OnePlus part of Counterpoint Research's Top 10. In fact, Alcatel and a relatively unknown brand Tecno are included but not OnePlus. There might definitely be some discrepancies in some of those figures.
Regardless, it does confirm the still disappointing situation of Android updates across the market. There have definitely been improvements from surprising corners, like Samsung and Xiaomi, while LG remains embarrassing. The market research firm notes that OEMs themselves don't seem to put little focus on security updates, which is also why consumers are less aware of them, much less interested in getting them ASAP.