Nokia Q2 2013: 7.4m Lumia Windows Phone sales but $151m loss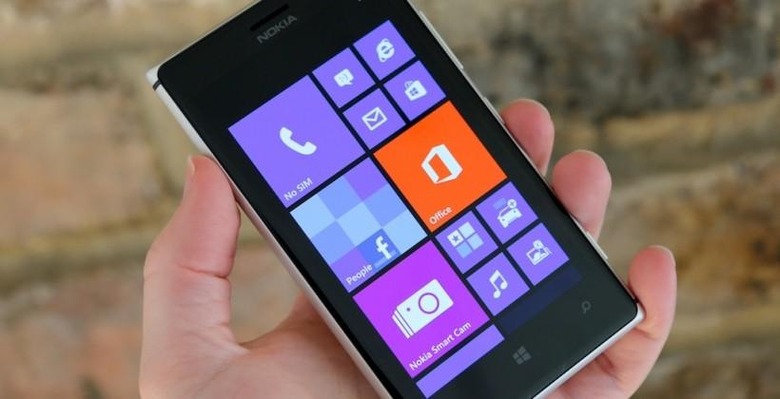 Nokia has announced its Q2 2013 financial results, with the company selling 7.4m Lumia Windows Phones though still making a €115m ($151m) loss in the three month period. The company improved on Q1, according to the full results [pdf link] released today, when losses reached €150m, and smartphone sales are up 21-percent quarter-on-quarter, though down 27-percent compared to the same period a year ago.
Meanwhile, average selling price of Nokia's smartphones is down, by 18-percent versus Q1 2013, to €157 ($206). Nokia's cheaper devices slumped 27-percent year over year, to 53.7m devices, while the introduction of the lower-cost Lumia 720 and Lumia 520 helped drive rising Windows Phone sales.
As for Microsoft, Nokia pocketed a $250m "platform support payment" from the Windows Phone developer, though Nokia still has to pay licensing fees for the OS.
Speaking of mobile phone sales, and specifically the Asha 501, CEO Stephen Elop said that the team would do more to drive differentiation in the category. "While we are very encouraged by the consumer response to our innovations in this price category," he said, "our Mobile Phones business unit is planning to take actions to focus its product offering and improve product competitiveness."
That "action" will include job losses, it seems. "The planned restructure is estimated to impact a maximum of 440 positions globally, while also creating a number of new positions and offering possibilities for redeployment" Nokia says.
It's not been an easy few years for Nokia, especially with the faster-than-expected decline in demand for feature-phones in developing markets. Nokia had previously counted upon that demand to tide the company over, financially, while Windows Phone bedded in, but the rise of cheap Android devices scuppered all that.
In fact, Nokia says, Symbian demand has crashed altogether. "Our Symbian volumes decreased from 6 million units in the second quarter 2012 to approximately zero in the second quarter 2013" the company admitted today.
Instead, there's been a gradual rise in Windows Phone, with sales increasing quarter-on-quarter but the OS as a whole still having a minority share of the smartphone market. What success there's been has focused on the budget-end of the segment, too, with Nokia's low-cost Lumia 520 now the best-selling Windows Phone.
Part of Nokia's next challenge, therefore, is to drive interest in its more expensive models, and push up its average selling price. The trio of Lumia 9xx series devices, most recently the Nokia Lumia 925, and the new Lumia 1020 PureView will be key in driving that high-end appeal.
Looking forward, Nokia expects Q3 2013 operating margin to be -2% (+/-4%) though an increase in device sales.