Nokia pulls Skype for Lumia 610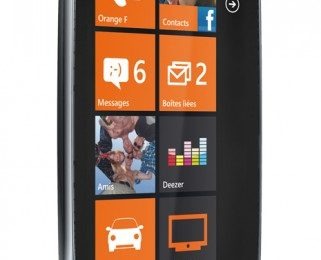 Microsoft's latest update to Windows Phone, Tango, allowed phones running lower hardware specifications to run on the platform. The Nokia Lumia 610 is one such phone, but is the strategy backfiring already? Nokia has told users has told users that the Skype experience on the Lumia 610 isn't up to par, and in the future the app won't be available for download from the Windows Marketplace for that particular model.
Here's the full statement from Nokia:
Nokia values the user experience provided by its products and services. Therefore, although the Skype Windows Phone version is workable on Nokia Lumia 610, after in-depth testing, we found that the user experience is not up to par with Nokia and Skype's expectation and decided not recommending users using Skype on Nokia Lumia 610. In the future, users of Nokia Lumia 610 would no longer be able to download Skype Windows Phone version from Window Phone Marketplace. However, Skype Windows Phone version would still be available for other users.
The issue essentially boils down to the lack of RAM on the Lumia 610. The standard for Windows Phones is 512MB of RAM, while the Lumia 610 is only running 256MB. The app was most likely designed with the higher limit in mind, so Lumia 610 users seem to be butting up against memory limits. Skype did suggest that the app might not run properly on phones with less than 512MB, and it turns out the company was right.
It's not clear right now if Skype intends to release an updated version of the app that will cater to lower specification phones, but we can't imagine Microsoft will sit still and let the issue stand as is. Users probably aren't happy about a premiere app being pulled either, and it raises questions about what other apps might share a similar fate in the future.
[via WPCentral]