Nokia promises update for Lumia 920 this month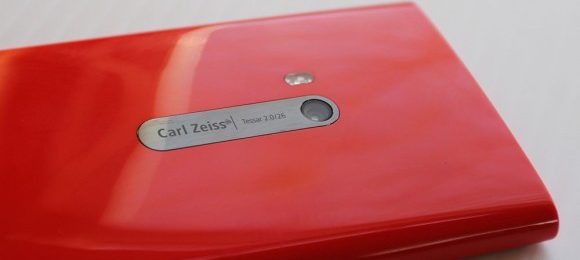 One of Nokia's biggest selling points for it's flagship Lumia 920 smartphone is the PureView camera resting on the back of the device. It's the first handset to feature optical image stabilization, enabling stable video recording and great low-light capabilities, and Nokia has said that an update for the camera, as well other software aspects of the phone, is set to release sometime this month.
Nokia announced the update via Twitter, saying that "Microsoft will be releasing a SW update this month" in reply to concerns from several users about battery and soft reset issues. The update will bring several new features, including keeping WiFi on, introducing SMS drafts, and the ability to reject phone calls with a text message.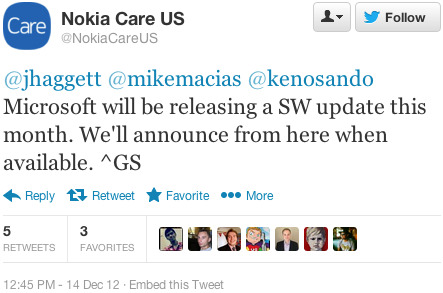 A lot of HTC Windows Phone 8X users are reporting that Bluetooth is much more reliable after the update, and random reboot issues seem to be fixed as well. It seems like Nokia is aware of some sort of Bluetooth problem with the Lumia 920, so this forthcoming update will most likely fix any of those bugs.
Microsoft is set to release the update sometime later this month — possibly within the next few days in order to get it out before the holidays, but we wouldn't be surprised if they waited until afterward. To coincide with the update, Nokia will release a firmware update for the Lumia 920 camera to fix blurriness issues and fuzziness issues.
[via WMPoweruser]