Nokia OZO pro VR cam new price revealed in China launch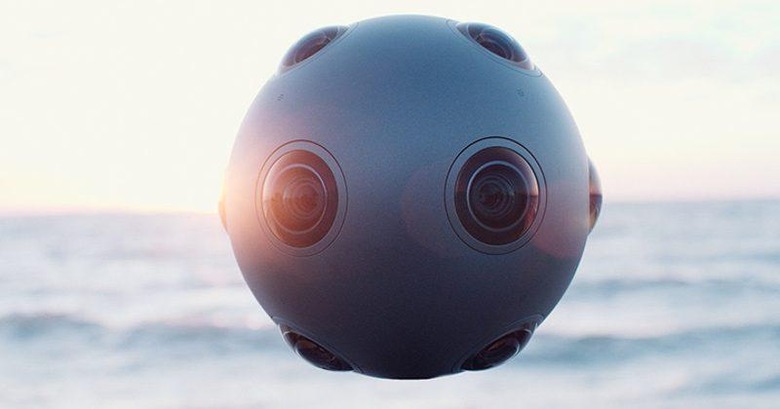 While virtual reality technology has admittedly become more accessible to consumers, not everything is actually affordable. Dedicated and sophisticated equipment like the HTC Vive and Oculus Rift are not something you'll buy on a whim. And neither is Nokia's professional VR camera, the OZO. As the Finnish company launches the product in China, it has also revealed the new price tag for this VR experience creator. And while significantly lower than last year's number, it's still something that only large companies will be able to afford.
The Nokia OZO launched last year with an almost unbelievable $60,000 price tag in the US, to be followed by an equally ludicrous 55,000 EUR in Europe. Early adopters who jumped immediately in might feel a slight tinge of regret as Nokia has now cut the price down a bit. The Nokia OZO will now sell for $45,000 and 40,000 EUR in those two regions. It is timing that price cut with its launch in China, which will be getting an equivalent price tag for it, somewhere along the lines of 299,000 RMB.
Why so expensive? Because unlike handy 360-degree cameras like the Samsung Gear 360 and the LG 360 CAM, the Nokia OZO is clearly targeted at professional content creators, particularly those with companies or groups with somewhat large coffers. The goal is to create a comprehensive, all-encompassing solution for creating VR content. And that includes not just the hardware but also the software. In lieu of that, Nokia will soon be commercially launching the OZO Live and OZO Player SDK, the former for streaming 3D 360-degree content from the OZO to VR headset, the latter for stitching up and editing 360-degree video and 360-degree spatial audio in a single development environment.
As part of its China launch, Nokia has announced a partnership with LeVR, the VR arm of Chinese giant LeEco, to create and distribute OZO content in the region. The OZO had already been used to cover live events, like the NAB 2016, World Youth Day, a P!nk concert, and the Hollywood premiere of Disney's Alice Through the Looking Glass.