Nokia OZO camera will produce Disney's upcoming VR content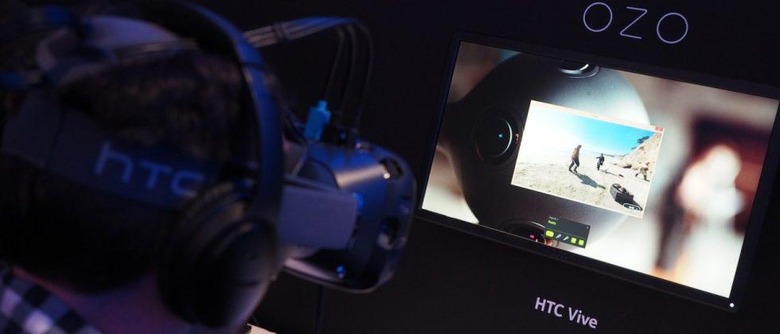 Nokia'z OZO virtual reality camera will soon be used by Disney to create VR content for its movies and more. This comes via a new partnership between Nokia and Disney announced today, which will have Nokia supplying its VR software and equipment to Disney for what it describes as "special VR content." This isn't the companies' first instance of working together, though — Disney used Nokia's tech to produce a pair of 360-degree videos for The Jungle Book.
Inside OZO, Nokia's audacious plan for its VR future
Nokia's OZO camera is a recently introduced offering, having been launched back in November 2015 as what the company says is the world's first VR camera aimed at professionals for creating VR content. The camera offers, among other things, the ability to preview virtual reality content in real time; as well, it records spatial 3D audio that sounds more realistic by amplifying and decreasing as necessary based on where you're looking, and more.
Disney Studios' CTO Jamie Voris said:
We are very excited to collaborate with Nokia Technologies to help explore the creation of VR content for our theatrical releases. We aim to bring extraordinary experiences to audiences around the world, and specially-created VR content is one more way we can transport people even further into the worlds our filmmakers create.
Disney hasn't elaborated on what plans it has in the pipeline for the Nokia OZO, though no doubt we'll be seeing more akin to its The Jungle Book offerings. Of course, OZO is just one of an increasing number of VR cameras and rigs — OZO has a big advantage over VR rigs, though, in that it is a single unit with multiple lenses and cameras rather than requiring a dozen or more cameras to be mounted in a ring. Check out the timeline below for more OZO news!
SOURCE: Nokia