Nokia offers Lumia 710 customers free color covers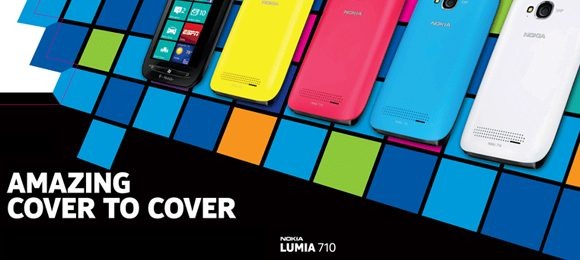 Value-minded Nokia Lumia 710 customers that recently picked up the Windows Phone from T-Mobile for free now get to take advantage of another freebie. Nokia has announced that it will be upgrading customer purchases by offering Xpress-on color covers to Lumia 710 customers for free. The covers are available starting today in the colors white, cyan, fuschsia, and yellow.
To claim your free Xpress-on color cover, you can go to this Nokia portal to submit a request and select the color you desire. Your Lumia 710 purchase must have been made sometime between January 11 and March 31 to qualify. You will need your original sales receipt showing the price, date, and store as well as the unique 15-digit IMEI of your device. You'll also need to send in one mailing envelope containing the Online Submission Form, the original sales receipt, and the original UPC and barcode panel from the packaging, which hopefully you haven't already tossed.
Once you send all that stuff in, Nokia will ship you the Xpress-on cover to you for free. You can check on the status of your request on the Nokia Color Cover portal. Just remember the offer ends on March 31. If you don't currently have the Nokia Lumia 710 and are curious about the free Windows Phone device on T-Mobile, make sure to check out our full review and the links down below.