Nokia N97 live demo video from Barcelona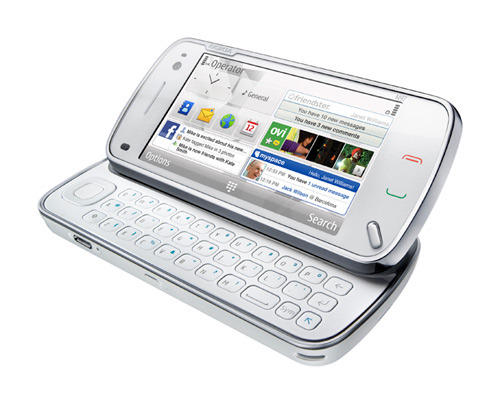 Nokia's N97 smartphone is already polarizing opinion, with some welcoming it as the Finnish company's antidote to the iPhone and others worried that a resistive touchscreen and relatively chunky casing have already destined it to failure.  SlashPhone's Budi Putra was on hand for us at the Nokia World conference in Barcelona, and has spent some hands-on time with the N97 today; check out the video after the cut.
The N97 has a 3.5-inch, 16:9 touchscreen and a slide-out QWERTY keyboard; the unusually designed hinge tilts the display up at a 30-degree angle.  Inside there's HSPA, WiFi, Bluetooth with support for the A2DP stereo profile, A-GPS, an accelerometer and a digital compass.  Integrated storage is 32GB while there's also a microSD slot for a further 16GB.  There's also a 5-megapixel camera with Carl Zeiss optics, autofocus and a dual-LED flash.
What will likely make or break it for the N97 is the software.  Nokia have ramped S60 up to v.5, with even more touch-focused tweaks and functionality than seen in the existing 5800 XpressMusic.  Features include an always-on social networking window integrated into the homescreen, improved Nokia Maps with the ability to share geo-specific media with other uses directly from the N97 itself, and a full web browser with Flash video support.