Nokia N96 Bruce Lee Edition revealed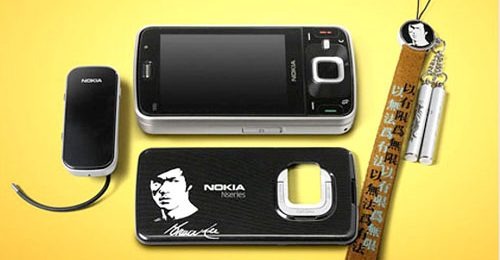 If a totally unique version of the Nokia N96 is something that you just can't resist getting your hands on, or you have a serious fondness for all things Bruce Lee, then the Nokia N96 Bruce Lee Edition is right up your alley.
This smartphone is no different than the standard N96. However, it does sport an image of Bruce Lee on the back panel, along with his signature. As an added bonus, the handset is preloaded with several photos of the famous figure.
As if that weren't enough, a Bruce Lee action figure is included as well. The N96 is pretty standard, however, and features 16GB of storage, a microSDHC card slot, a 5-megapixel camera with flash, a GPS, WiFi, 3G access and more. You can only get this limited edition handset in China and costs about $1,286.