Nokia N95 - Dipped in gold and covered with diamonds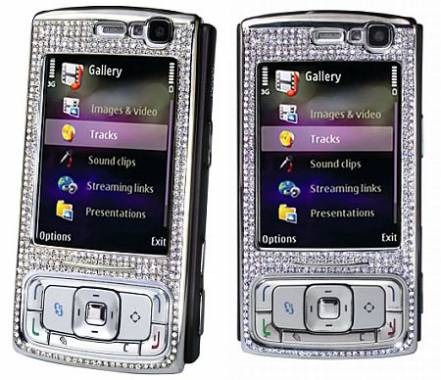 The Nokia N95 is no doubt an awesome phone. So why not show your love for Nokia's Flagship phone and make your's stand out just a bit? Well, if you if you let Alexander Amosu get his hands on it, it'll really stand out.
If you have a love for bling, then this N95 should be right up your alley. This is the 8GB model of the Nokia N95 which features a solid coating of of 18 carat gold (or white gold if you prefer). It wouldn't be bling without diamonds right? Don't worry, this thing is covered with 325 diamonds, which gives it a total weight of 3.30 carats.
If you've got about $25,000 burning a hole in your pocket, you'll want to act fast. Only 10 of these unique phones are being made available.
Limited edition Diamond encrusted Nokia N95 8GB [via bornrich]