Nokia N810 running Android OS - could be better than OS2008 for the N810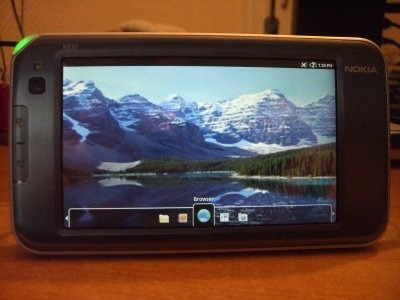 Some enterprising fellows over at eLinux.org have found a way to get Google's Android OS onto a Nokia N810 with its OMAP2 chips, which means this particular hack should also work with some Sharp Zaurus models. Anyways, the Android OS looks simply heavenly on the N810 and just goes to further prove that the OS isn't limited by a cellular connection, it can work on a broad range of mobile devices.
Sadly there appears to only be about five things you can do on the N810 with Android on it, but if I had to guess, adding applications to an Android installation is probably far easier than installing Android on unspecified hardware. So, by now, those people are likely already playing Quake on their N810.
However, since there is likely more work to be done on this project so that you can fully use the features of your N810 under Android, I wouldn't recommend making the jump unless you are a developer who wishes to help with the project. I'm sure it won't be any time at all before they have a complete install package with simple instructions on how to pull off this hack, until then keep on using the OS that's on the N810.
[via PhoneMag]