Nokia Lumia 928 pictured plus iPhone 5/GS3 camera showdown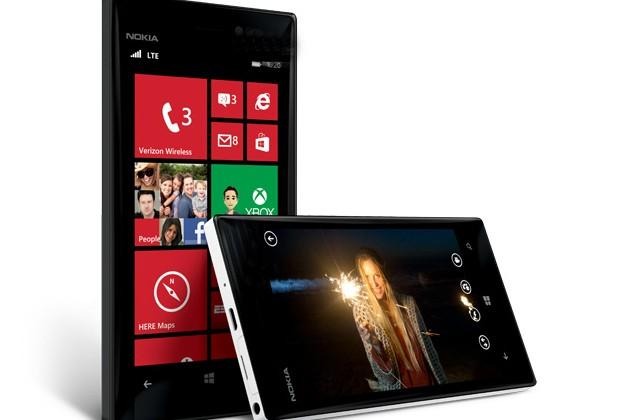 Nokia's worst-kept-secret in Windows Phone, the Lumia 928, may not be officially announced, but that hasn't stopped the company from pitting it against the iPhone 5 and Galaxy S III in a low-light camera test. The Finns still aren't mentioning the Lumia 928 by name – though the video comparison is at the Lumia 928 page – but there's already an official image of the phone showing its aesthetic changes from the Lumia 920 and confirming the 8.7-megapixel PureView camera.
"See how the 8.7MP PureView camera with Carl Zeiss optics and Optical Image Stabilization outperforms leading smartphones in all kinds of lighting conditions" Nokia's tagline crows, alongside press shots of the somewhat slab-sided phone. Just as the previous advert leaks have indicated, the Lumia 928 is a more squared off handset than previous Lumia, with a narrow colored bar running around the edge in a way that reminds us a little of the Sony Xperia Z.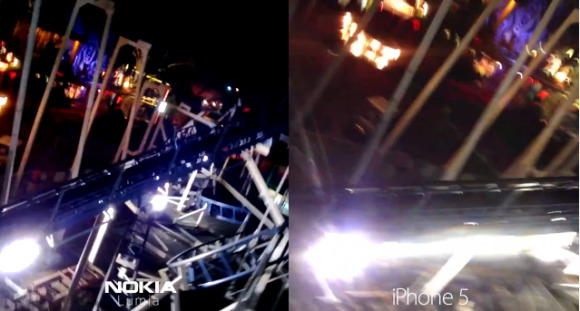 Still, the hardware is expected to be broadly in line with the Lumia 920, with a 4.5-inch display. The Lumia 928 could use an AMOLED panel rather than the LCD of the 920, however, along with including radio support for Verizon; the carrier was namechecked in print versions of the PureView commercial earlier this week.
As for the camera testing, Nokia apparently took the Lumia 928 along with a couple of its competitors to Adventureland in Farmingdale, New York, where they were strapped to the front of "The Hurricane" rollercoaster. That gives the Finnish company the chance to show off the improved low-light performance and the reduction in shake; if Nokia can also deliver that without the bulk and weight that the Lumia 920 was criticized for, then the Lumia 928 could stand a much better chance in the market.
Still, the one phone we'd have liked to have seen compared – the HTC One – wasn't invited on the daytrip, and so it remains to be seen whether Nokia's PureView fettling will squash HTC's UltraPixel technology. Given the speed at which Nokia is gushing Lumia 928 details, however, we can't be far off the official release and some concrete answers.