Nokia Lumia 925 Heads To AT&T To Run Aside 1020

Supposing you're not all about the significantly more expensive Nokia Lumia 1020 with AT&T, the company has just let it be known this week that there's another option headed your way for the carrier: the Nokia Lumia 925. This device takes what the original Nokia Lumia 920 was made of and amps it up with metal as means to take on the likes of the HTC One and iPhone 5.
This device works with 4G LTE and a Qualcomm Snapdragon S4 dual-core processor running at 1.5GHz aside 1GB of RAM. Inside you've got 32GB of storage space and no microSD card slot for expansion – though you do also get SkyDrive cloud storage space to the tune of 7GB right out of the box. Inside you've also got NFC, A-GPS, A-GLONASS, a digital compass, Wi-fi, and Bluetooth 3.0.
Up front you'll be working with a 1.2 megapixel camera while the back of this device has an 8.7-megapixel sensor with autofocus. This back-facing camera also works with a special Carl Zeiss lens and a single LED flash. This camera's sensor is the same 1/3-inch 8.7-megapixel CMOS as the Lumia 920, but the ZEISS f/2.0 lens you've got working here has been updated to add another segment – that makes it a six-segment assembly rather than the common five, with that extra piece (made of glass) adding extra sharpness and low-light performance.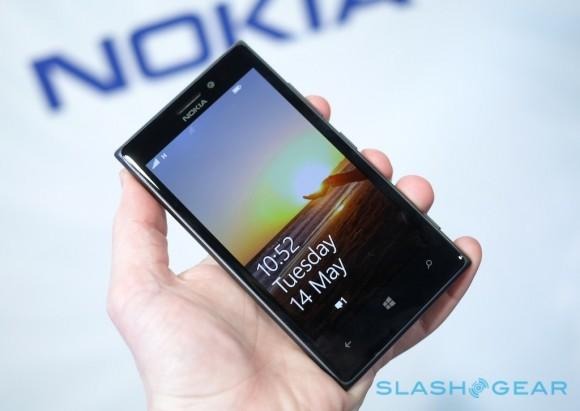 Have a peek at SlashGear's full Nokia Lumia 925 review in its international iteration to see how well it performs, and get ready for this device to hit AT&T on September 13th for $99.99 with a two-year agreement or $21 per month with an AT&T Next payment agreement. Pre-orders begin on August 28th as well – have a peek!