Nokia Lumia 900 UK launch bumped to mid-May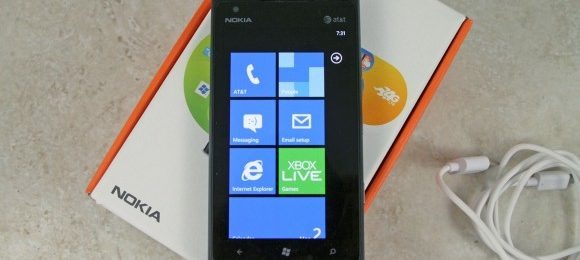 The reviews of the Nokia Lumia 900 has generally been positive in the United States, and AT&T has been doing its best to shift as many as possible. Nokia has said that demand is outstripping supply, and that may have a knock-on effect for the upcoming UK launch. Nokia has said to V3 that the UK Lumia 900 launch has been bumped from April 27th to "around May 14th" in order to cope with demand of the handset in the US.
A Nokia spokesperson told V3 that "The overwhelming demand for the Lumia 900 in the US with AT&T has, unfortunately, had a small knock-on effect on product availability in the UK." They went on to say that Phones4u would be stocking the phone from around May 14th onwards, with Carphone Warehouse also expected to sell the handset. No word on what carriers will be offering the phone.
The UK version of the Lumia 900 will almost be identical to the US variant, but will lack LTE connectivity, instead using HSPA+ to get on the information superhighway. Specs include a 4.3-inch AMOLED ClearBlack WVGA display, 1.4Ghz single-core processor, 512MB of RAM, eight megapixel camera with Carl Zeiss lens and 720p video recording, all wrapped up in a unibody polycarbonate shell.
If you're thinking of picking up the Lumia 900 in the UK, make sure to check out our full review of the US version.
[via Engadget]