Nokia Lumia 900 now available in UK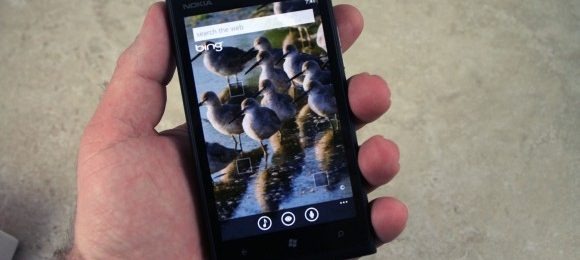 The wait is finally over, UK Lumia fans. If the Lumia 800 with its 3.7-inch screen wasn't quite big enough for you, the 4.3-inch Lumia 900 is now available for you to purchase. Phones4u has an exclusive on the phone until May 27th, and will be offering both black and white versions. Not only that, but the Lumia 900 will reportedly come with the latest version of Windows Phone which includes some Tango features.
You'll be able to pick the phone up in contract via Phones4u through O2, Vodafone, or Orange, with tariffs ranging from £20.50 to £46. If you want the phone for free, you'll have to sign on to a £36 a month tariff, which seems a little pricey to us considering the HTC One X and Galaxy S III prices right now. You can drop down and get less minutes/texts, but you'll be paying more upfront for the phone too.
The specs, in case you haven't memorized them by now, include a 4.3-inch ClearBlack AMOLED display with a WVGA resolution, 1.4Ghz single-core processor, 512MB of RAM, eight megapixel camera, all wrapped up in a unibody polycarbonate shell running Windows Phone 7.5. The UK version features HSPA+ connectivity for speeds of up to 42Mbit/s, while the US variant has LTE onboard for AT&T's network. Make sure to check out our review!