Nokia Lumia 900 for AT&T delayed until April 22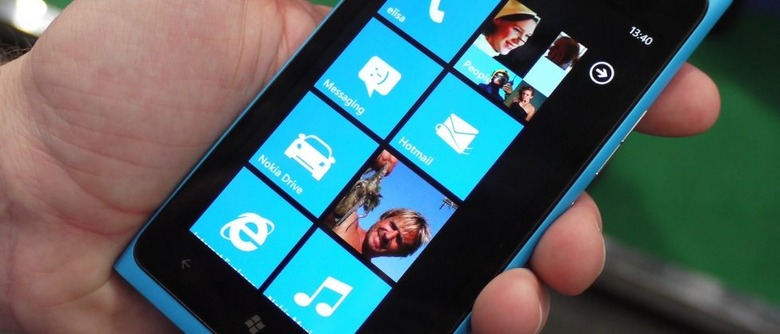 Nokia's Lumia 900 Windows Phone was originally rumored to hit AT&T in mid-March, but now the launch of the handset has reportedly been pushed back to April 22. The device will still be heading to AT&T with 4G LTE connectivity for just $99.99 with a new two-year service agreement. The delay is believed to be related to the carrier's technical testing approval process.
The Nokia Lumia 900 features a 4.3-inch 800 x 400 AMOLED touchscreen in a gorgeous polycarbonate unibody housing along with a 1.3-megapixel front-facing camera, and an 8-megapixel rear-facing camera with Carl Zeiss optics and dual LED flash. It runs on a 1.4GHz single-core processor, 512MB of RAM, and 16GB of onboard storage.
Previous reports suggested that the Nokia Lumia 900 would arrive March 18, but also indicated that the lack of technical approval by the carrier meant the date was still open to slide. But even if it had been approved, next week would be horrible timing given Apple's new iPad launch on March 16, which will undoubtedly be the center of all media attention.
[via BGR]