Nokia Lumia 900 AT&T LTE hands-on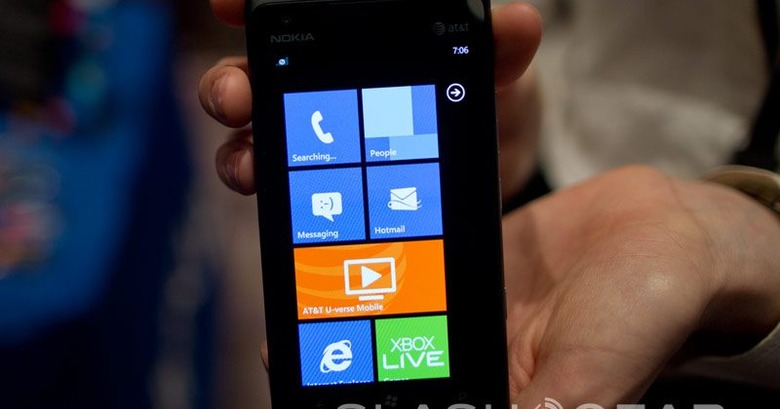 Earlier today Nokia and AT&T announced the first Windows Phone 7.5 Mango 4G LTE handset in the Lumia 900. Not only is this a carrier exclusive for AT&T but it's also their very first LTE handset with Windows Phone 7. Here at CES SlashGear was able to snap a few photos of this sleek and beautiful handset, and a quick video. Head down after the break for all the details and video.
Just like the Lumia 800 we reviewed late last year the new 900 features the same 1.4 GHz single-core processor, but don't let that fool you as this device is screaming fast and exceptionally fluid. You can see from the video below the 4.3-inch AMOLED WVGA display is very vivid and bright. I was only able to hold it for a brief moment before it was yanked from my prying fingers but it feels great. The soft-coat matte finish is wonderful to say the least.
Nokia Lumia 900 hands-on
The Lumia 900 features an 8 megapixel rear camera with LED flash, 2 MP front for video. And all those essential Nokia apps such as Nokia Drive and Nokia Music. Current Windows software limits the camera to just 720p video but its 8 megapixel lens should take great photos if it's anything like the 800 before it.
All this is wrapped in a single-piece polycarbonate casing with an 1,830 mAh battery for all day usage. Nokia did mention this was a prototype without final software but things ran smoothly from what we saw. Neither AT&T or Nokia have released any details on a release date or pricing other than "in the coming months". Stay tuned as we'll have more details soon and be sure to get a full SlashGear review as soon as possible.