Nokia Lumia 900 and 610 UK SIM-free prices detailed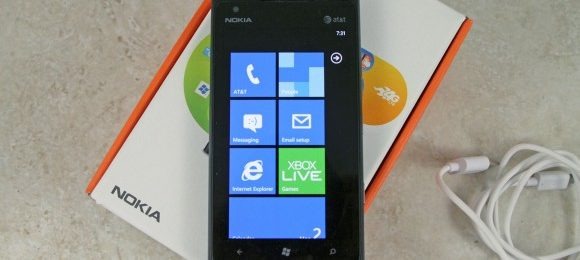 The Nokia Lumia 900 is certainly priced right in the United States, available on AT&T for $99.99 on a two-year contract, although if you're a new customer, you can walk away with it for absolutely nothing. What about the GSM version that will be coming to the UK and Europe? Clove Technology has kindly sent us pricing information for the unlocked versions of the Lumia 900 and budget-oriented Lumia 610, although we have to say, they still seem pricey to us.
The Lumia 900 will be identical to the US version, but feature a HSPA+ radio capable of 42Mbit/s speeds instead of the LTE chip. Clove say that the price for the Lumia 900 will be £486 (~$770), which puts it into HTC One X territory. That seems far too expensive to this writer. Granted, the Lumia 900 is the flagship Windows Phone device, but its specs and ecosystem can't match the iPhone 4S or premiere Android devices right now.
It's a similar story with the Lumia 610. That handset was equipped with lower specifications in order to drive the price down and capture the budget market, although the pricing still seems suspect to us, coming in at £228 (~$361). Specs include a 3.7-inch WVGA display, 800Mhz single-core processor, 256MB of RAM, and will be running Windows Phone Refresh, designed to bring handsets with lower specifications to the platform.
Release dates haven't been confirmed for either device. In the meantime, check out our Nokia Lumia 900 review, available on AT&T with LTE connectivity starting from April 8th.
[via Clove]