Nokia Lumia 719 outed by Bluetooth SIG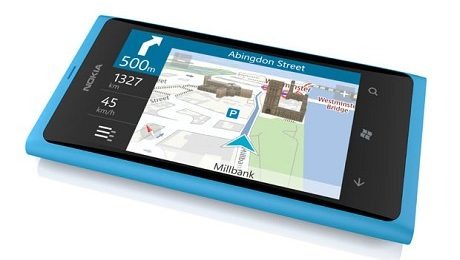 The Bluetooth Special Interest Group, which is the official organization for setting and maintaining Bluetooth standards, has just granted approval for the Nokia Lumia 719 phone. This comes as somewhat of a surprise since Nokia itself hasn't yet confirmed the existence of the device, even though rumblings about it began last year. The Lumia 719 will of course be the latest in the growing collection of Windows Phone-powered Nokia phones.
According to the Bluetooth SIG website, the Nokia 719 will be a "versatile, well-designed smartphone offering users easy and seamless to make the most of every moment, every day" (sic). The description goes on to mention built-in Facebook and Twitter integration, a 5-megapixel digital camera, HD video recording, and other features that pretty much sound like the Nokia Lumia 710, the flagship entry for the Lumia brand. So the question remains exactly what the 719 will bring to the table.
The Bluetooth SIG listing mentions availability for Asia, South America, and North America but does not provide information on carriers. So it's possible this might just be a rebranded version of the 710 for different carriers. In the US it is available exclusively through T-Mobile and has been a reported success, so bringing it to other service providers would be a wise move, though of course it depends on the Nokia deal with T-Mobile whether or not this is possible. Hopefully we'll get more details at the Mobile World Congress next week.
[via Unwired View]