Nokia Lumia 610 NFC official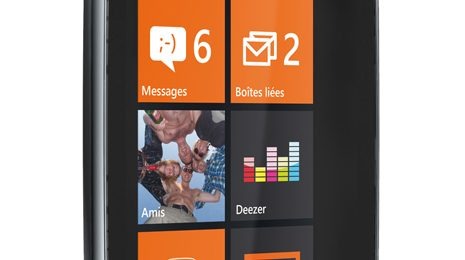 Nokia has officially confirmed the Lumia 610 NFC, its first near-field communications enabled Windows Phone, after the handset was prematurely leaked earlier today. Based on the budget Lumia 610 announced back in February, the NFC variant will initially launch with Orange, promising compatibility with both MasterCard and VISA mobile payment systems.
The 610 NFC is certified for contactless payments both with VISA's payWave system and MasterCard's PayPass. Those with compatible bank accounts should be able to use their Lumia 610 NFC to tap-to-pay in stores with NFC-enabled registers.
Meanwhile, the NFC will also be used for hooking up accessories, such as Nokia's Play 360 speaker, more easily. Rather than demanding users scan for new Bluetooth devices and then punch in a PIN-code, the Lumia 610 NFC will allow them to simply tap the handset against the accessory and see it automatically pair up.
Nokia has added its own NFC software stack on top of Windows Phone, accompanying the extra NFC hardware into the basic 610. Microsoft has promised native NFC support in Windows Phone sometime this year, so it's unclear how Nokia's implementation differs from that "official" upgrade. Still, it seems Nokia isn't willing to wait. "We're bringing NFC right across our portfolio" Ilari Nurmi, head of product marketing for Nokia's Smart Devices business unit said today, promising to support operators and business in rolling out "NFC payment and ticketing solutions."
No pricing for the Nokia Lumia 610 NFC has been confirmed, though the company says it's hoping to use the handset to push both Windows Phone and contactless payments to a more affordable price point. It will arrive early in Q3 2012.
[Thanks Kote!]